Chinese fintech Pintec Technology Holdings Limited (PINTEC) announced on Wednesday it has launched installment financing on its e-commerce platforms. This news comes just a couple of weeks after PINTEC secured $103 million through its latest financing round, which as led by Mandra Capital and SINA Corp.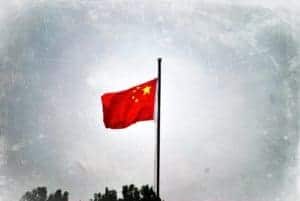 PINTEC reported it has strengthened its partnerships in the e-commerce sector by expanding relationships with key players, including Vipshop (NYSE: VIPS), an online discount retailer for brands in China, Shefenqi, an e-commerce installment platform for luxury products, and Zhen.com, a e-commerce platform for luxury products. Zhou Jing, President of PINTEC, stated:
"Through working with our e-commerce partners, we found that the emerging middle-class and young generation born after 1990 have become mainstream consumers in China. These consumers are driving the consumption upgrade in China and generating huge demand for consumer financing."
PINTEC also revealed it has been working with Vipshop to upgrade the e-commerce platform's consumer financial services and products, which can now provide its customers with optimized installment payment options to allow zero down payment and flexible interest-free installment payments for up to 56 days. Zhou added:
"Vipshop is our flagship partner in the e-commerce sector. During our one-year cooperation, customers purchasing with installment payments at Vipshop have increased significantly. As younger consumers shift their consumption from necessities to premium products and services, PINTEC will strengthen its cooperation with Vipshop to develop personalized financial solutions for these young consumers."
PINTEC previously launched its digital lending solutions platform, Dumiao, in 2015, which utilizes data such as third-party credit information and e-commerce transactions to generate credit decisions based on artificial intelligence and machine learning, for different customer groups.