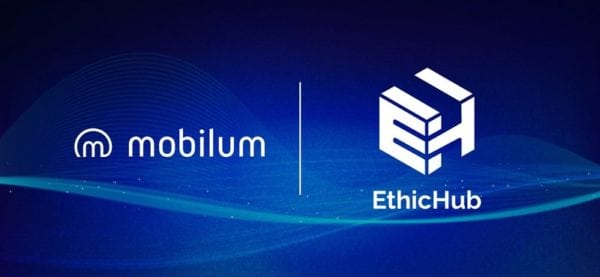 Mobilum, a Gibraltar-based payment processing platform that enables real-time cryptocurrency payments at the point of sale, announced on Monday it has formed a new partnership with peer-to-peer crowdfunding platform, EthicHub. According to Mobilum, the collaboration will allow both Mobilum and EthicHub users to benefit from a mutual sharing of investment opportunities on its respective platforms. Mobilum will reportedly display all of the potential investment opportunities that EthicHub has listed on the Mobilum App, which will allow users to be able to see the positive impact projects that EthicHub has listed alongside the funds in their wallet.
While sharing more details about the partnership, Wojtek Kaszycki, Mobilum CEO and Founder, stated:
"We are proud to be working with EthicHub by offering these truly unique investment opportunities for our users to fund. The work that EthicHub is doing to ensure that those businesses that less economically developed have a chance to have their businesses grow."
Jori Armbruster, Founder and CEO of EthicHub, then noted:
"It is great news to announce this partnership with Mobilumn. We'll increase our user's friendly experience while providing a seamless solution to connect fiat and cryptocurrencies."
EthicHub added it will also be integrating Mobilum's wallet into its platform and will be offering its users an easier handling of their crypto and fiat currencies. This will be paramount for the unbanked farmers living far from banks. It was also noted that Mobilum's technology will allow users to have a nominative debit card to receive their loans and to pay them back.