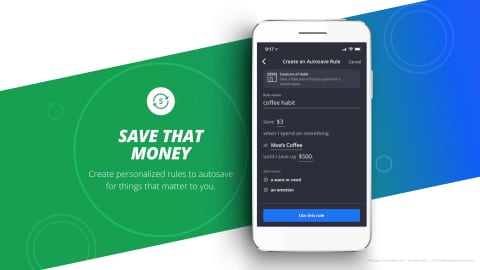 On Thursday, JPMorgan Chase announced the launch of its all-mobile banking service, Finn by Chase. The service is now available nationwide to iOS users and offers a fully digital banking experience that helps users to "spend smarter and save better." Chase reported this is the next big step of Finn's customer rollout following its debut in St. Louis this past October.
According to Chase, Finn snow offers more personalized banking by providing new tools and mobile features that help users analyze their spending and automatically saves money when they get paid of when they shop at a specific store. Chase also reported that through Finn, users may do all their banking through their phones. This includes opening an account, making a deposit, or sending money to friends with Zelle. The Finn debit card also continues to offer fee-free access to nearly 30,000 Chase and partner ATMS across the country. Speaking about Finn's latest milestone, Melissa Feldsher, Head of Finn by Chase, stated:
"Finn continues to evolve based on the meaningful feedback that we get from our customers. We look forward to adding new features and experiences that our customers ask for as we continue to learn from them."
Finn by Chase will be available on Android later this year.