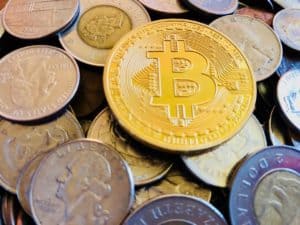 HBUS, a cryptocurrency marketplace that has partnered with Huobi, has chosen IdentityMind Global, to provide anti-money laundering (AML) compliance for digital currency trading platform.
HBUS only launched this week providing crypto trading to US residents (minus a few states). HBUS said it is dedicated to AML and has already registered with the Financial Crimes Enforcement Network (FinCEN), a bureau of the United States Department of the Treasury. Registering with FinCEN is a requirement in the US.
"When we first set out to create our marketplace, we were immediately confronted with a build vs. buy decision on our compliance solution," said Harry Zhou, general counsel and compliance officer for HBUS. "When we first started evaluating all available compliance platform options, I was immediately struck by the fact that many legacy AML solutions were not even risk-based – which immediately was a non-starter for us – as they expose organizations to regulatory risks, loss of operational efficiencies, and money laundering. Still others were designed for traditional banking, which is not the virtual currency world in which we operate, and would require time-consuming and expensive customization."
HBUS says a risk-based approach reduces the cost of compliance and provides better results.
Yesterday, HBUS said it had selected global identity verification provider Onfido to incorporate its machine learning technology to automate identity. With a smartphone, HBUS users can now take a selfie and a photo of their identity documents to start the level 2 CIP process.
HBUS said it chose to partner with Onfido to help them go beyond basic legal and regulatory requirements as they continue to scale.