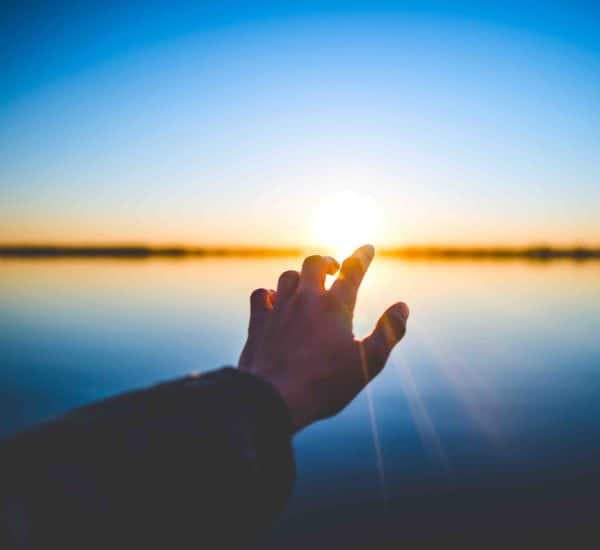 Sight Diagnostics, an Israeli Medtech firm, has launched "OLO," an AI-based blood diagnostics device which is said to offer lab-quality "Complete Blood Count" (CBC) tests from finger prick samples at the point-of-care. Sight Diagnostics is an OurCrowd portfolio company having facilitated two investment rounds in the early stage firm.
Sight is led by a management team and a group of advisors including Harvard-trained biotechnologists, clinicians, physicists, and experts in AI etc. Some team members received their "machine-vision expertise" at Mobileye, an automotive computer vision company that was sold to Intel in 2017 for $15.3 billion.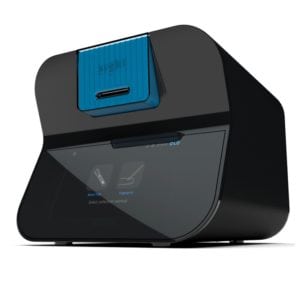 Sight Diagnostics management says that a 250-person clinical trial at Israel's Shaare Zedek Medical Center has been completed. Following the clinical trials, OLO has received European regulatory certification indicating conformity with high safety, health, and environmental protection standards and allows for commercial sale in countries that require CE marking.
So does all of this sound a bit Theranos like? Yes and no.
Theranos claimed a litany of blood tests from a drop of blood. These claims ended up being pure fantasy and Theranos founder Elizabeth Holmes has been charged with criminal fraud having duped a squadron of prominent and wealthy investors who fell under Holmes' spell. Theranos's valuation jumped to around $10 billion based on little more than hype and Medtech vapor.
Sight Diagnostics is sensitive about the comparison which is almost inevitable due to the dramatic downfall of the once high flying firm. Sight Diagnostics, on the other hand, actually has a product and has proof that it can do what it claims to accomplish.
Sight Diagnostics states that lab quality CBC is a breakthrough in blood diagnostics. CBC is the most prevalent medical blood diagnostics test. According to the company, these tests are ordered to diagnose a wide range of common medical conditions and included in as much as 91% of baseline testing. Today, the test is usually performed at a central lab instead of the point of care (POC) – say a trip to your doctor's office. The central lab can take a week or say to provide results thus generating inevitable delays in patient care.
OLO says it "offers the accuracy of a central lab for CBC tests with the convenience of POC testing to detect abnormalities in a patient's blood. Sight has patented their process for digitizing patient blood into a set of specifically colored microscope images. OLO uses proprietary machine vision algorithms to identify and count different blood-cell types. The company says the technology simplifies blood testing so that even non-professionals users can perform the tests. The company's AI is said to draw from nearly half a petabyte of blood image data collected through half a decade of clinical work.
Next up, of course, is FDA approval in the US. Clinical trials are underway at Boston Children's Hospital and Columbia University Irving Medical Center.
Prof. Carlo Brugnara, MD, who is Director of the Hematology Lab at Boston Children's Hospital and Professor of Pathology at Harvard Medical School, says that waiting for results of basic diagnostic work has always been a challenge to physicians as they would preferred to apply treatments immediately.
"Previous blood analyzers aimed at in-office testing have involved clinical compromises and are difficult to operate or maintain. OLO has the potential to deliver on the promise of accurate, comprehensive blood testing at the doctor's office, even with a finger prick sample," said Brugnara.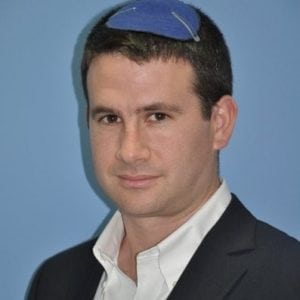 Yossi Pollak, co-founder and CEO of Sight Diagnostics, says tests from only a finger prick of blood is seen as the "holy grail" by many in the space.
"…it's no secret that others have tried," said Pollak, perhaps alluding to the Theranos debacle. "After implementing our Malaria detection technology in India and several African countries and exceeding expectations in multiple clinical trials, we were encouraged to explore our technology's ability to enter the $50 billion market of CBC testing. Now, we have clinically proven our lab-quality CBC analyzer, saving doctors and patients time, and helping improve outcomes for patients."
Have a crowdfunding offering you'd like to share? Submit an offering for consideration using our Submit a Tip form and we may share it on our site!

Sponsored Links by DQ Promote