Bajaj Finserv, an India-based financial service company, announced last week it has formed a partnership with global innovation platform, Plug and Play, to tap into startups that will add value for their customers. Bajaj Finserv claims it is the first Indian company to partner with Plug and Play Insurtech and aims to build a bridge between India and Silicon Valley.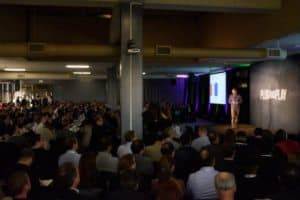 Bajaj Finserv Limited is the holding company for the businesses dealing with financial services of the Bajaj Group. It serves millions of customers in the financial services space by providing solutions for asset acquisition through financing, asset protection through general insurance, family protection and income protection in the form of life and health insurance and retirement and savings solutions. Speaking about Bajaj's new partnership, Ali Safavi, Global Head Insurtech and Principal of Plug and Play Ventures, stated:
"We couldn't be more excited to be working with Bajaj Finserv, Plug and Play's very first Indian partner. As our international presence continues to grow, it is increasingly important that we partner with innovative companies across the world, especially in a market as large and exciting as India."
Plug and Play Insurtech launched on May 26, 2016 and has since expanded to five global locations in New York, Beijing, Munich, Tokyo, and Singapore.