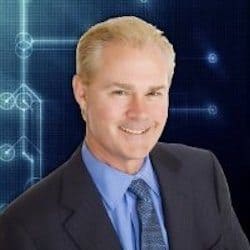 FundAmerica, a securities escrow software provider that is widely used in the crowdfunding industry, has been sold to Prime Trust. The acquisition was revealed in an email by CEO and founder of FundAmerica Scott Purcell who is also the CEO and Chief Trust Officer of Prime Trust.
Purcell stated;
"I am pleased to announce that Prime Trust has acquired FundAmerica! This has been a "key vendor" relationship, with Prime Trust developing a massive amount of proprietary software on top of FundAmerica's code-base, so the acquisition is symbiotic for everyone involved.

Naturally nothing changes for FundAmerica customer and partners. The API's, the technology and the services all continue without interruption. They will just get better and better.

As with most private transactions, we aren't releasing details. The important thing is that Prime Trust and FundAmerica are now unified and even better positioned to deliver best-in-class technology, compliance, trust and custodial services to everyone involved in online capital markets; including ICO's and SCO's."
Purcell has been a consistent and prominent figure within the securities crowdfunding industry for many years. As the online capital formation industry has shifted, FundAmerica has quickly adapted to accommodate changing demands.
Prime Trust is a "blockchain driven trust company" providing solutions to custody cryptocurrency while also providing various compliance solutions including the full stack of private exemptions in the US.