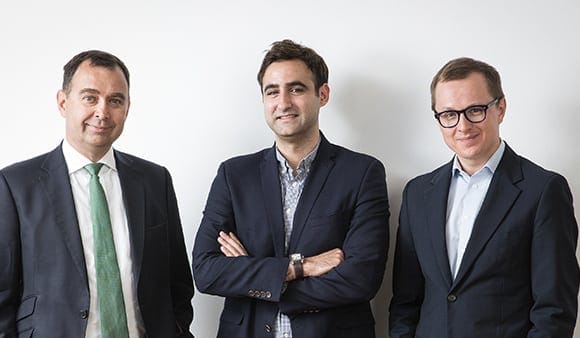 UK fintech MarketInvoice announced on Thursday it has formed a partnership with Barclays. The duo is collaborating with a mission to transform the way small and medium enterprises (SMEs) in the UK manage cash flow and accelerate growth. As part of the partnership, Barclays has also reportedly committed to a significant minority stake in MarketInvoice to give the bank's SME clients access to MarketInvoice's forms of finance.
According to MarketInvoice,  Barclays is the first high street bank to enter into a strategic partnership with the fintech firm and is giving their customer base access to Marketinvoice's proprietary single invoice finance product as well as broader digital invoice finance facilities. MarketInvoice also reported the partnership will be introduced to Barclays' SME clients over the coming months in areas across the UK, including the East Midlands, West Midlands, Herts and North West London, with a full roll-out set to commence nationwide in 2019. Barclays also plans to fund invoices via the platform in the future, growing its asset base further.
Speaking about the partnership, Anil Stocker, MarketInvoice CEO, stated that it's a great time to have the combination of knowledge, as well as the footprint, of the Barclays with MarketInvoice's online finance solutions:
"Bringing this together in a strategic partnership can only mean good news for UK businesses, with the segment we're targeting responsible for upwards of 60% of UK employment. Barclays has a long history of innovation being the first bank to introduce the credit card and the ATM. It makes total sense to partner and introduce our online business finance solutions for their large customer base."
Ian Rand, CEO of Barclays Business Bank, also commented:
"Invoice finance is a product that has come of age in the digital era, it's efficient, effective and controllable for small businesses. A number of our clients told us that they feel pressured into offering longer payment terms in order to stay competitive. This ties up their cash flow, preventing them from seizing growth opportunities. Invoice financing gives small businesses the power to obtain funding in a fast and innovative way, and capitalise on those moments. Our corporate bank already offers invoice financing to large businesses, so it's great news that we're able to extend the proposition to work for our SME clients as well."
MarketInvoice then added that Barclays also recently launched £100,000 unsecured lending for SMEs, doubling its maximum for unsecured business loans from £50,000 to £100,000.
Founded in 2011, MarketInvoice has funded invoices worth more than £2.7 billion.