United Overseas Bank Limited (UOB) is set to introduce its own digital bank, UOB's Digital Bank, which will be deployed in the bank's key Southeast Asian markets as the Group accelerates and broadens the growth of its regional customer franchise.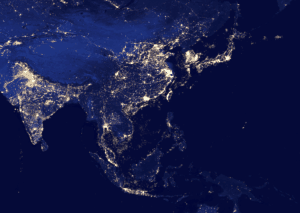 According to UOB, the Digital Bank customers across the region will enjoy a fully digital experience which is intuitive, transparent and engaging – from the moment they apply to open an account through to their everyday lifestyle needs. Every interaction will be designed to deepen the customer relationship through meaningful conversations and personalized engagement. Wee Ee Cheong, UOB's Deputy Chairman and CEO, revealed that he and his team have harnessed their technology, knowledge and experience gained across all markets to provide customers with relevant, smart, simple and safe solutions wherever they may be.
"The Group's Digital Bank is our latest initiative to deepen engagement with our customers, especially the mobile savvy. It will also help scale up our customer franchise across Southeast Asia and positions us well for the future."
Dennis Khoo, Head of Regional Digital Bank and Digital Banking, UOB also revealed:
"Our focus for UOB's Digital Bank is engagement and this guides the whole experience for our customers across Southeast Asia. Over the next ten years, the global retail banking industry will undergo significant change driven by innovation, the availability of rich and real-time data as well as the different needs and expectations of the mobile-savvy customers. UOB's distinctive approach, unique purpose-built business model and our datacentric digital bank will enable us to seize this opportunity."
UOB went on to add that the Digital Bank seeks to build a customer base of three to five million in the next five years, operating at a steady-state cost-to-income ratio of 35%. UOB will announce the details of the consumer launch in the upcoming weeks.