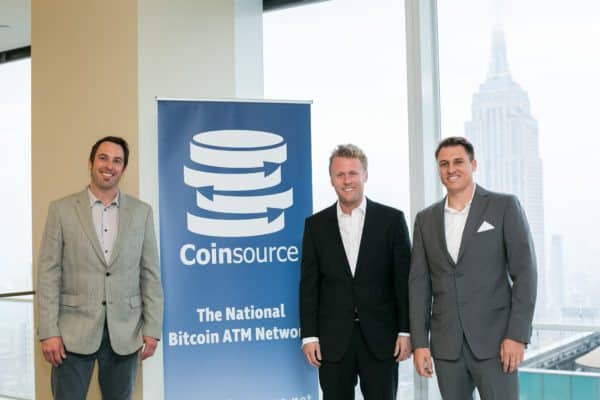 Coinsource has announced its 200th Bitcoin ATM. Coinsource reports that it recently added 17 new machines in Florida, thus surpassing the 200 machine mark. Using the Coinsource ATMs, users my purchase up to $5000 worth of Bitcoin at a time.
CEO Sheffield Clark explained they want to be able to provide access to people in both large towns and small.
# … we believe this installation will do just that. With increased access to cash alternatives, users have the ability to literally bank the unbanked."

"Small business-owners and major corporations alike are adopting cash alternatives such as Bitcoin at a rapid pace. We are not only proud of the company's growth, but the growth of the cryptocurrency market as a whole. We are pleased to meet the demand of the growing market with increased accessibility, and plan to continue expanding our reach even further."
In June, both Clark and Coinsource CMO Bobby Sharp, were announced as winners of the Ernst and Young 2018 Entrepreneur of the Year Southwest Award under the Fintech category.
Founded in 2015, the Texas-based company allows individuals the ability to buy and sell bitcoin with US dollars at physical kiosks. The Bitcoin ATMs are operational in California, Oklahoma, Nevada, Texas, Louisiana, Missouri, New Jersey, New York, Pennsylvania, Tennessee, Arizona, Georgia, Rhode Island, New Hampshire, Massachusetts, Colorado, Maryland, and the District of Columbia.