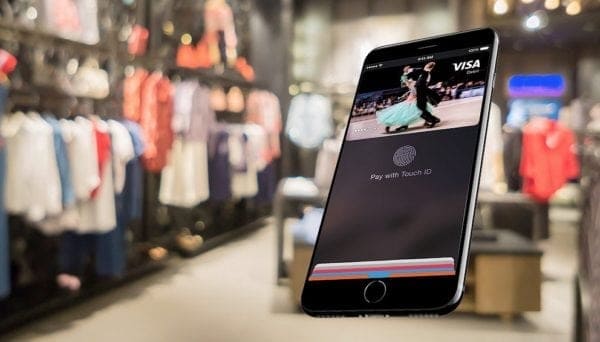 Omnitude, a UK-based blockchain middleware platform, announced on Friday it has formed a three-year global partnership with e-wallet and mobile payments app ImageNPay to develop new payment experiences using blockchain. Founded in 2017, Omnitude describes itself as a middleware blockchain layer, which is a toolkit for businesses to integrate the benefits of blockchain technology into the commercial fabric of their organizations easily and cost efficiently. 
"Omnitude makes it easier and faster for companies to exploit the benefits of blockchain technology and build it into the complex array of systems they use to serve their customers. Acting as a middleware layer between legacy and contemporary systems, the Omnitude technology platform helps businesses to innovate by adding additional layers of trust, security and efficiency into their applications with blockchain."
Omnitude reported that ImageNPay brings card payments to life by enabling customers to personalize their mobile payment experience based on their passions and preferences. Through the partnership, the Omnitude ID product suite will be integrated with all three of ImageNPay's propositions. All services will be underpinned by Omnitude's blockchain middleware platform. As such, Omnitude will join a host of financial services, merchant and content providers that have already adopted ImageNPay's solution to drive customer engagement across the payment ecosystem.
While sharing more details about the partnership, Michael Donald, President and Founder of ImageNPay stated that partnering with Omnitude is enabling the app to integrate blockchain into its solution and help its progressive clients engage consumer with the new levels of control and personalization they now expect.
"We are already using blockchain to authenticate loyalty points, define ownership and register the owner on the blockchain. We see blockchain already transforming sectors of the payment industry and the Omnitude platform provides a host of other unique benefits that we are looking to announce over the coming months."
Chris Painter, CEO and Founder of Omnitude went on to add:
"Blockchain technology and its associated benefits can no longer be ignored as key drivers of business technology strategies. As a middleware technology layer, Omnitude's potential use-cases are vast and we look forward to working with ImageNPay and their clients to realize the capabilities of Omnitude's broad-based blockchain ecosystem."
Sponsored Links by DQ Promote