Zilliqa has landed former Head of Marketing APAC for Google Pay Yiling Ding as their new Chief Marketing Officer (CMO). Ding, who is said to be fluent in English, Japanese, and Chinese Mandarin, has spent the past four years with Google. During her stint with Google she is said to have developed key partnerships while collaborating with Google product and engineering departments to double usage, among other accomplishments. Ding graduated from Wellesley College with a BA in Economics.
Singapore based Zilliqa one of several blockchain firms that is working to solve existing shortcomings in distributed ledger tech. Zilliqa wants to provide enterprise ready blockchain that ca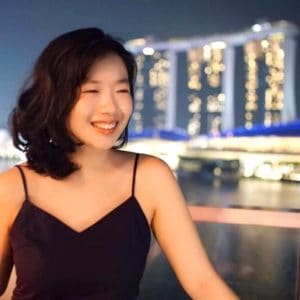 n handle todays transaction speeds while being able to scale for the future. By using  sharding  Zilliqa will boost throughput of the blockchain.  The original research for blockchain sharding was first proposed in an academic paper by members of the Zilliqa team in 2015 and the project has since built and launched their public testnet, the first blockchain in the world to implement sharding technology.
Regarding security, Zilliqa has built a new, intermediate-level programming language for building smart contract applications called Scilla. Using this new, open source formal verification language, developers may build safe and secure, fully decentralized, smart contract applications that can run on Zilliqa's high-speed blockchain platform.
Xinshu Dong, CEO of Zilliqa, said they were pleased with the new hire and the skill set she brings to Zilliqa.
"At Zilliqa we have always been working on hiring the best and brightest and Yiling is a perfect fit for our team. We're very excited to begin working with her and applying her incredible marketing talent towards helping Zilliqa reach its potential as one of the leading blockchain technology platforms in the world."
Ding said that Zilliqa is backed by one of the most talented teams she has ever worked for;
"The team has a high level of integrity and a focus on quality that is reflected in the technical achievements they have accomplished in such a short amount of time. I look forward to working closely with them and helping make their cutting-edge technology and vision a reality."
Ding will join the company just as it is preparing for the public release of their platform and developing a suite of tools, applications, wallets to be used by companies and developers using their technology. Zilliqa has stated that they will soon be announcing the initial recipients of the $5 million Zilliqa Ecosystem Grant for developers and teams that have started to #buildonZil.

Sponsored Links by DQ Promote