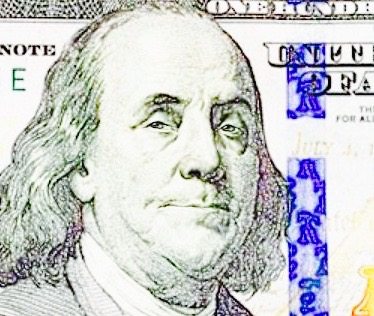 The Twitterverse was aflutter over the past two days after the founder of a forked version of Ethereum called "Expanse" claimed the Binance crypto exchange asked him to pay 400 bitcoins (worth about $2.5 million) to list his crypto token there.
Just got a new @binance listing quote. 400 BTC

— Christopher Franko 🧐 (@FrankoCurrency) August 8, 2018
Subsequent tweets by Franko indicate that Binance denied his claim:
Ok, @cz_binance if you are being genuine that it really doesnt cost 400 BTC to list @ExpanseOfficial there, then send me a DM with a real quote so we can clear this up. I believe you are probably an honorable person and the people want to know you are who you say you are.

— Christopher Franko 🧐 (@FrankoCurrency) August 9, 2018
Later that day, Franko  alleged that Binance was attributing the offer to list for 400 bitcoins to a spoof email. He questioned that claim and included a screenshot of an email from Binance.com:
So he is trying to say it was a spoofed email. But um.. it came from https://t.co/bTYQp6cgHK so either…

1. He is lying to save face.
2. someone has hacked their servers and sending emails out from it.
3. he has a rogue employee

I literally have nothing to gain from this.. pic.twitter.com/ubfyuxREEs

— Christopher Franko 🧐 (@FrankoCurrency) August 9, 2018
News of crypto exchanges charging for listings broke some time ago, when Business Insider, for example, reported in March that crypto exchanges were commonly charging between $50 000 and $1 million to list.
The claim of charging $2.5 million is nonetheless extraordinary, and conventional stock exchanges reputedly charge much less.
One psuedonymous Twitter user said the NYSE only charges $250 000.
List a Company on the NYSE: $250k
List a Coin on Binance: $2.5m

🧐🧐

— Capo (@crypto_capone) August 9, 2018
Like a number of other crypto exchanges that experienced rapid growth last year, Binance regularly makes the news.

The exchange has been rolling out expansion after expansion, and Binance CEO CZ Zhao even made the cover of Forbes last February.

The accompanying article, entitled, "From Zero To Crypto Billionaire In Under A Year: Meet The Founder Of Binance," says that after Zhao spent a year working as CTO at the OKCoin crypto exchange, he set out to found Binance and became a billionaire in 7 months.

Binance has been roundly criticized by ICO detractors like ex-Wall Street risk analyst Tone Vays, who claim that the vast majority of ICO projects hosted on exchanges like Binance have no real technical merit and are simply being sold, pumped and dumped on buzz.

Vays has also expressed serious concerns about exchanges like Binance "printing their own money" by issuing exchange-dedicated tokens like "Binance coin," which the exchanges profits from by trading them for digital coins with established market value.

Binance was reportedly the first exchange to create its own token.

This "money for nothing" system of exchange tokens, says Vays, has allowed exchanges like Binance to rapidly eclipse more honest and regulated exchanges.

Others, like former UBS CIO Oliver Bussman, have called charging millions to list arguably questionable tokens, "pure capitalism."

Sponsored Links by DQ Promote