Enecuum, a blockchain platform with a capability of mobile mining, and iCapital based in Israel, have established a long term cooperation agreement, according to the firms. Hong Kong based Enecuum explains on their site:
"Every smartphone on the network will participate in the publication of micro-blocks on a daily basis and receive a reward for this. This opens doors of the crypto world to millions of new users. A user simply needs to download the Enecuum App, which places a light processing load on the smartphone – comparable to a traditional messenger app."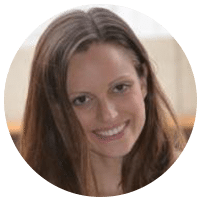 Shelly Hod Moyal, the founding Partner of iCapital, will become Eneccum's project advisor. She is also the founding partner of iAngels an investment crowdfunding platform based in Israel with approximately $140 million in assets under management.
iCapital adds that before signing the agreement, the team from iCapital conducted due diligence on Enecuum project and determined it qualified for funding by iCapital subsequent to passing their "rigorous due diligence process." iCapital says it cooperates "only with promising projects that have significant development potential and can change the world."
Agada Nameri, General Manager of iCapital, explained they started investing in blockchain three years ago and believe the tech has the potential to "revolutionize and disrupt many aspects of our lives."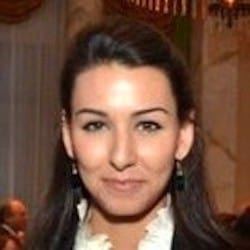 "We are passionate about projects where we can add value to the teams and support their efforts," stated Nameri. "As an investment platform that sees many projects from all over the world, we were particularly impressed by how Enecuum aims to solve current blockchains' issues related to scalability, speed and security by applying a hybrid mechanism involving mobile mining and an evolutionary data structure which is a merger between traditional blockchains and directed acyclic graphs. We were excited by the Enecuum team's vision, technology and network strength."
Mikhail Saifullin, co-founder and CEO of Enecuum, said that blockchain is an entirely new class of assets and it is gaining increasing popularity among funds and individuals who seek to diversify their portfolios. He also expressed his "deep gratitude" for the ability of the iCapital team to appreciate and trust their product.
Enecuum is also planning a coin sale of their ERQ token. If you are curious, there is more information available here.
Enecuum says its developers have "solved the problem of scaling" and created a method of transaction recording called "HyperDAG." The key differences of this platform are said to include the ability to process hundreds of thousands of transactions per second, and a very high degree of protection against attacks. The transaction fee is said to be zero or has a minimal value.
Have a crowdfunding offering you'd like to share? Submit an offering for consideration using our Submit a Tip form and we may share it on our site!