EY recently announced it has teamed up with the City of Vienna on public blockchains in order to validate and secure the city's Open Government Data (OGD). According to EY, the OGD includes data such as public transport routes, train schedules, and surrounding communities' voting results.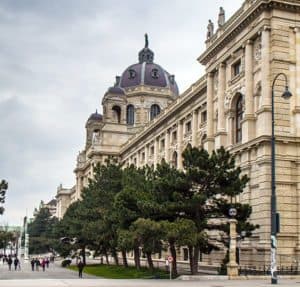 EY also revealed the blockchain project is part of Vienna's digitalization initiative, DigitalCity.Wien. The city is using the blockchains to simplify and automate administrative processes, especially for OGD such as energy reports and valid business registrations, which must be updated frequently. In addition, the blockchain networks are helping to improve the data security of this information. Ulrike Huemer, CIO, city of Vienna, stated:
"This project, realized with the support of EY, makes the city a pioneer in the implementation of blockchains in public administration and we are committed to an open and participatory city with reduced bureaucracy. With blockchain, government employees, residents or app developers can trace changes in data, so if someone changes the bus route – which is linked to mapping applications – an alert can be triggered. We will continue teaming with experienced professionals such as EY to pool knowledge and establish Vienna as a center of competence for blockchain – as well as one of the most forward-looking technology cities in Europe and worldwide."
Paul Brody, EY Global Innovation Leader, Blockchain, also commented:
"When we think about the most useful applications for blockchain technology, increasing transparency is near the top of the list. From a foundation of transparent, reliable information, we can build all kinds of value add, analytics and insights, but it all starts with trustworthy information. We're very proud to be working with the City of Vienna in this journey."
EY recently announced its work in blockchain for content rights and royalties management; what the company claims to be the world's first marine insurance blockchain platform; and a suite of blockchain audit technologies that enhances the ability to perform an in-depth review of cryptocurrency business transactions.