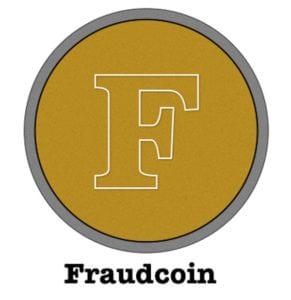 Last week, the Securities and Exchange Commission issued an investor alert on Self Directed IRAs. As one would expect, the individual investor manages these retirement accounts without the assistance of an investment advisor.
A self-directed IRA is held by a custodian that allows investment in a broader set of assets than is permitted by most IRA custodians.  Some of thse self-directed IRAs may allow investors to invest in "alternative assets" such as real estate, promissory notes, tax lien certificates, and private placement securities. But as interest has increased in blockchain based securities, apparently digital assets or cryptocurrencies, have found their way into these IRAs.
The SEC states:
Certain self-directed IRAs allow investment in so-called "digital assets," which include crypto-currencies, coins, and tokens, such as those offered in so-called initial coin offerings (ICOs).  Fraudsters may use the allure associated with ICOs and other digital assets to entice self-directed IRA investors with the promise of high returns. 
While it is possible that digital assets may provide fair and lawful investment opportunities, they may also be conducted without SEC registration or a valid exemption from registration, and may not provide complete or accurate information to aid investors in making informed decisions.  In addition, many of the trading platforms for these digital assets refer to themselves as "exchanges," which may give investors the misimpression that they are regulated by the SEC. 
Of course, fraud can take place within any type of security but the ICO sector has become a fountain of fraud or, perhaps just as often, funding for an aspiring firm that will never get off the ground. A recent study by the Satis Group stated;
"as a percentage of the total number of ICOs, we found that approximately  78% of ICO's were Identified Scams, ~4% Failed, ~3% had Gone Dead, and ~15% went on to trade on an exchange."
Not encouraging odds.
It has been reported that of the thousands of ICOs that have been issued in the past few years, the majority have failed. If an individual is investing for retirement banking on a bogus ICO is probably not the best option.