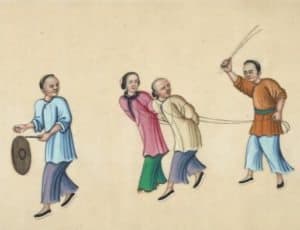 A substantial sting operation in northeastern China has netted 3 suspects accused of robbing 100 million yuan (about $15 million USD) in crypto from an individual's computer.
According to the Xinhua News Agency, on March 30th, 2018, a complainant contacted the X'ian police station alleging the hack.
"Well-know" internet companies then cooperated with investigators by following faint digital traces as police fanned out across "many provinces and cities" in search of the culprits.
After three months, authorities captured the first suspect, called Zhou. Investigations of Zhou then unearthed two accomplices, Cui and Zhang, "who were active in Beijing and Changchun."
All three are now accused of being senior-level hackers who had intruded on and taken control of multiple corporate and personal network systems.
The suspects were also allegedly found in possession of over 600 million in yuan and crypto – the equivalent of $87 million USD.
Crypto experts often say: "No keys, no coins," meaning central to the idea of holding cryptos like Bitcoin is the notion that one must physically control the "private keys" that represent one's coins.
Leaving any amount of crypto on an online device such as a "hot wallet" or storing significant cash or crypto at a crypto exchange are recipes for disaster, they say. Hacks are simply to common.
Crypto funds should rather be kept in safely-secured hardware wallets such as Ledger or Trezor wallets, or on laptops, desktops or phones that rarely or never touch the internet.
Certain companies are also starting to offer secure crypto custodial services. Check the terms.