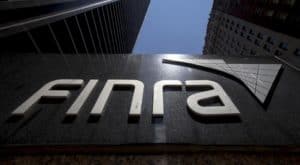 FINRA ( Financial Industry Regulatory Authority) has been doing a series of podcasts, called FINRA Unscripted, for some time now. Their most recent segment covered Fintech posing the rhetorical question as to how regulators are keeping up with the pace of change. In 2017, FINRA launched an innovation outreach initiative as the regulator worked to adapt to the fast changing financial services industry.
Haime Workie and Kavita Jain, both from the office of Emerging Regulatory Issues (ERI) at FINRA, participated in the most recent podcast providing insight into the FINRA thought process.
So why was the FINRA outreach program launched? Workie explains;
"The initiative was created out of a desire to better engage with the industry on issues around various new technology applications that people were incorporating into their business model. And also to find out ways to we could potentially help facilitate innovation that served the investor protection mandate and served the market integrity mandate. Along these lines we thought it would be good to have a well orchestrated kind of initiative that was around the organization and that is really what the innovation outreach is designed to be."
Workie adds that the Outreach has five parts:
The Fintech Industry Committee that FINRA has launched that involves both member firms and outside participants
A series of regional roundtables to get a better perspective from various segments of the industry
Providing appropriate training for FINRA staff especially around issues regarding initial coin offerings and cryptocurrencies arise
Regulatory coordination: talking to both national and international regulators who are operating in the Fintech space including ESMA, the UK Financial Conduct Authority (FCA)
Taking this information and providing it to the public including investor alerts
According to the podcast, FINRA has recently taken a deep look into Regtech as well, and how it impacts compliance issues.
Yes, financial innovation has been around for quite some time but what is new is the pace of change. Workie says the confluence of technology has juiced the rapidity at which innovation is being introduced to the marketplace.
Jain asks when is the last time you went to the bank to deposit a check? Of course, the answer is never for some of the youngest members of the population.
As for the crypto space? Jain says it is still evolving but she expects "great adoption" of this tech.
Jain and Workie say there are a lot of good things about innovation but there is also concern. FINRA is, of course, leveraging tech to improve their own services – including looking at AI to improve their compliance goals.
The Podcast is worth a listen and is embedded below. Jain and Workie participated in one previous podcast, if you are interested, discussing the role of ERI – it is available here.