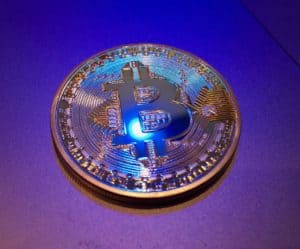 Following a ban on crypto promotional events in Beijing's central business district last week, the Financial Development Bureau of Guangzhou (FDBG) has required that, "all relevant units in the district (of Guangzhou) may not undertake any form of virtual currency promotion and publicity activities," National Business Daily reports.
The bustling district of Guangzhou was once dubbed China's "best commercial city" by Forbes and is the centre of massive commercial development efforts by the Chinese government.
News of the latest ban came in the form of a directive called, "Notice on Cleanup and Remediation" issued by the FBDG to the Economic Development and Information Technology Bureau of the Guangzhou Development Zone.
According to the notice, a ban on crypto promotional events in Guangzhou is aimed at, "protect(ing) the property rights and interests of the public, safeguard(ing) the legal currency status of the renminbi, prevent(ing)…money laundering, and maintain(ing) the security and stability of the financial system."
Similar orders from the Office of the Leading Group for Financial Social Risk Prevention and Control, Choayang read: "All shopping malls, hotels, office buildings and other places in (the Chaoyang District of Beijing also may) not…undertake any form of virtual currency presentations, etc. activity."
The measures in Guangzhou could be part of what appears to be a series of centrally-coordinated recent crackdowns ordered against online crypto services and communications across China.
State regulators recently promised to block Chinese citizens' access to 120 offshore cryptocurrency exchanges in addition to the four popular exchanges already blocked: Bitfinex, Binance, Huobi and OKEx.
Local media have also reported that Chinese search giant Baidu has begun censoring online Chinese crypto forums, including "Digital Currency Bar" and "Virtual Currency Bar."
Payment apps WeChat Pay, which claims to host 900 million users, and Alipay, which claims 500 million users, recently vowed to "intercept" all cryptocurrency transactions in their payment networks.
Six months prior to the official state-wide ban on cryptocurrencies and ICOs in China in September 2017, Morgan Stanley estimated that a full 90% of all Bitcoin transactions around the globe involved the Chinese yuan currency. That number reportedly declined to less than 5% after the ban.
the Financial Development Bureau of Guangzhou has required that, all relevant units in the district may not undertake any form of virtual currency promotion and publicity activities