Orbs, an Israel-based hybrid blockchain scaling base-layer protocols, announced on Tuesday it has established a partnership with Ground X, the blockchain subsidiary of South Korean internet company Kakao, for research, development, and business cooperation. Through the partnership, Orbs has expanded into South Korea and opened its Seoul headquarters, with five full-time employees hired to drive further business development in the region.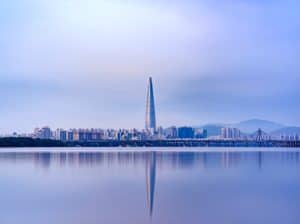 Orbs reported that it will collaborate with Ground X to conduct research and development on shared blockchain components, such as a crypto library, mutual security audits, and autonomous swaps, an advancement that would facilitate decentralized interoperability of cryptocurrency assets. The blockchain also revealed it and Ground X  will compose joint research papers and conduct peer review on code vital to the core development initiatives of both blockchain infrastructures. The duo will also support one another's business development and the work will be completed by the opening of Orbs' Seoul headquarters this month.
While sharing details about the partnership and South Korea expansion, Orbs Co-founder Uriel Peled stated:
"Partnering with Ground X on innovative blockchain development will facilitate the continued evolution of both of our platforms, and enable those at the forefront of dApp development to experience unrivalled security, liquidity and scalability. In addition, by opening our office in Seoul, we are cementing our presence in a region that we view as fundamental to blockchain's future."
Ground X CEO Jason Han, added:
"Ground X's partnership with an industry leader of the technical sophistication of Orbs represents a significant step forward for the blockchain space both within South Korea's borders and globally. Through our long-term collaboration, we look forward to building a collaborative network that will advance our mission of leveraging blockchain technology to drive private and public sector innovation within Asia and elsewhere."
Founded in 2017, Orbs describes itself as a hybrid blockchain offering that has developed technologies to achieve scale without compromising decentralization, virtual claims, and randomized proof-of-stake for speed and security.