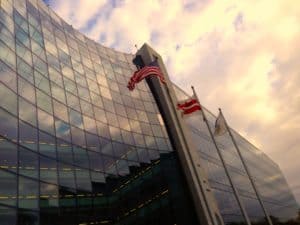 In a Senate vote today, the nomination of Elad L. Roisman as a member of the Securities and Exchange Commission (SEC) was confirmed.
Roisman received bipartisan support as 85 Senators voted to approve Roisman and only 14 Democrats voted against his nomination.
Selected by President Trump this past June, Roisman was previously the Chief Counsel at United States Senate Committee on Banking, Housing, and Urban Affairs, Chaired by Senator Mike Crapo. Prior to that, Roisman was Counsel to former SEC Commissioner Daniel Gallagher – a staunch advocate of small business and Fintech innovation.
At the Senate Banking Committee nomination hearing last month for Roisman, Senator Crapo stated;
"Mr. Roisman has been a valued advisor and resource to many on the committee as its Senior Counsel and Chief Counsel, and he developed a vast knowledge of securities law in his previous roles as Counsel to Commissioner Daniel Gallagher at the SEC, and as Chief Counsel at the NYSE Euronext."
With the confirmation of Roisman, the Commission is now at full strength, joining Commissioners Peirce, Stein, Jackson and Chair Jay Clayton. Roisman's term expires in June of 2023.