Finitive LLC, a fintech platform that provides institutional investors with direct access to alternative lending investments, announced on Thursday the closing of a $50 million senior secured warehouse credit facility for new residential real estate platform Bungalow. The fintech claimed that the transaction was the first of its kind in the co-living sector.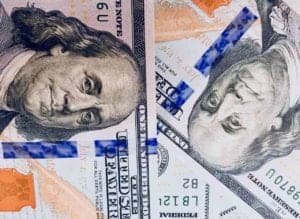 Founded in 2017 by Andrew Collins and Justin McCarty, Bungalow delivers an improved rental experience for early career professionals searching for housing in urban markets. Since its debut, Bungalow is taking on the $650 billion rental market for early career professionals. Bungalow has scaled to hundreds of properties and over 750 residents across seven metro areas including: The Bay Area, Los Angeles, New York, Washington DC, San Diego, Portland and Seattle. The company recently completed a Series A financing round, which was led by Khosla Ventures, Atomic VC, Cherubic Ventures, Founders Fund and Wing Ventures.
Speaking about the credit facility, Christopher Johnson, Finitive's CEO and co-founder, stated:
"Finitive's proprietary technology platform accelerated the closing of this novel and complex transaction by connecting Bungalow to an extensive investor network and providing direct access to comprehensive investment memorandums, detailed data rooms and transaction structure documents."
Collins then commented:
"Finitive's unique financing solution enables Bungalow to leverage our assets to quickly scale without equity dilution. We received multiple term sheets in a short period of time, giving us choices in selecting the best partner for our business."
Finitive added that North Capital Private Securities was the broker-dealer for the transaction.