Cryptic Labs, a research accelerator primarily focused on solving fundamental problems in "security and economics to advance the viability and growth of the blockchain," has announced the addition of two Nobel Laureates to their Advisory Board. Dr. Eric S. Maskin and Sir Christopher Pissarides are expected to provide insights in incentive mechanisms, game theory and macro-economic policies, boosting  Cryptic's mission to address the lack of blockchain industry expertise in both fields.
Cryptic Labs says it will offer clients research-based insights that will guide their innovations. Dr. Maskin of Harvard University will focus on game theory and mechanism design, with an emphasis on how blockchain companies can guide user incentives at a company level.
Dr. Pissarides, of the London School of Economics, will provide expertise on macroeconomic trends.
The two Advisors will provide their insight to a team that includes Cryptic Labs' Chief Scientist Dr. Whitfield Diffie, a cryptographer who won the 2015 Turing Award.
Humphrey Polanen, Co-founder and Managing Director of Cryptic Labs, commented on the announcement saying he was honored to have the two highly regarded economists on their Advisory Board;
"For the first time in the industry, Drs. Maskin and Pissarides will offer unparalleled expertise and insight to the blockchain industry, providing nuanced understandings of behavioral economics to our clients," said Polanen. "The new members of our Economics Advisory Board provide the expertise for us to live up to our mission to fill critical and essential gaps in the industry. These experts and other economics advisors will help our client companies navigate complex problems, advising them on blockchain economics and helping them craft the incentive systems they need to ensure adoption and growth."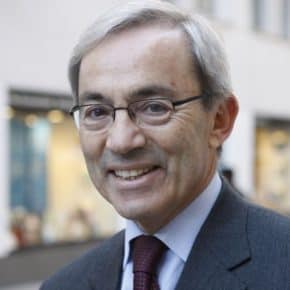 Pissarides said that Blockchain is the most exciting development in financial markets in recent years, but they still don't know enough about it to recommend a wholesale transition of all transaction records to blockchain.
"Cryptic Labs impressed me with their mission to improve the service offered by blockchain technology, as well as the diversity and expertise of their team," Pissarides commented. "I look forward to working with the team at Cryptic Labs to to leverage my expertise in macroeconomics to help companies improve the use of blockchain, make it more secure and more widely accessible, and examine the implications that it has for trade, financial markets and economic performance."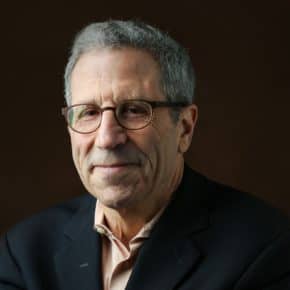 Dr. Maskin, who won a Nobel Prize in 2007, said he believes blockchain tech is potentially important for a modern economy.
"Most discussions of blockchain technology focus on technical issues. I am more interested in the economic value such technology can bring. I believe that my background in economics and mechanism design should be useful for that purpose. Cryptic Labs is examining blockchain in interesting ways, and so I was glad to join the team."
Cryptic said the two Nobel Laureates join a team of experts in advising companies on industry solutions, ranging from blockchain infrastructure to artificial intelligence and networking, to guide them in their design processes and help assess their economics.

Sponsored Links by DQ Promote