The Waves Platform, a decentralized global platform offering an ecosystem for blockchain developers, has begun its process of activating Smart Contracts on the platform's MainNet. According to the platform, Waves released a new system protocol for its blockchain, the first stage of the launch of Smart Contracts on Waves. The goal is to create a user-friendly blockchain platform that will be easy for anyone to use.
"To achieve this we are trying to look at the system through the typical user's eyes and understand what [s]he needs most," shared Waves Founder and CEO Sasha Ivanov. "This is the essence of our approach to Smart Accounts. Importantly, it does not requires any 'Gas' for execution, unlike Ethereum. The fees will be the same as for a standard transaction within the network."
Waves indicated that the update begins a process of voting for the miners who maintain the network, a process that must successfully conclude to activate the new protocol and switch on smart contract functionality for all network users. After reaching the required 80% of the votes, the protocol will be activated a week later. When activation occurs, smart contracts will become available for developers who wish to use them in their projects.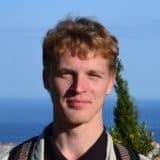 "This release paves the way for the versatility of the Waves blockchain while preserving the original spirit of Waves: simplicity and accessibility," Waves Head of Development for Smart Contracts clarified Ilya Smagin. "It enables developers to build blockchain-centred applications, which is a huge step towards truly mass adoption of the technology."
Smart Accounts are the first stage of Waves' smart contracts launch. What are these, you ask?
"Smart Accounts are non-Turing complete Smart Contracts: they allow the execution of code on the blockchain, but with deliberate limitations on functionality to avoid unwanted usage scenarios and to increase the reliability of the system," explained Waves. "Smart Accounts will provide the most popular and in-demand features for the crypto community, and will apply to various token operations. The list of features to be deployed includes: Multi-signature wallets, Atomic swaps, Token freezing, Two-Factor Authentication, Whitelist voting, and Data Oracles."
'Smart Accounts will provide the most popular and in-demand features for the crypto community, and will apply to various token operations.' @wavesplatform #crypto #blockchain
To implement Waves Smart Accounts the RIDE programming language is used, featuring a new syntax, purpose-designed by Waves developers for this functionality. The RIDE language, optimized for blockchain execution, requires minimal resources for operation and has been specialised to simplify setup processes for developers to build blockchain applications.
After this first stage is complete, the Waves team plans to continue investigating possible scenarios for Smart Account usage and begin implementing the second stage: Turing-complete smart contracts that will bring a much wider range of features to the Waves ecosystem.
In other platform news, SIMDAQ, one of Waves Lab's participants, has officially launched and is listed on Tidex.
Waves Lab COO Vitaliy Tsigulev explains that SIMDAQ could be well-utilized in cryptocurrency-technology as it is based on market needs and innovations: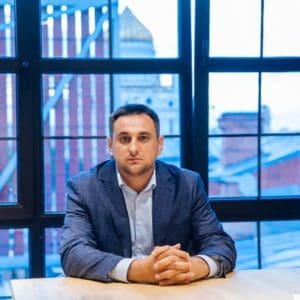 "Simdaq is a solution for crypto trading democratization and development. Two modules are already available for users, the third module will be launched at the second release. SMQ tokens are the main currency on the platform, but you can top up your SMQ balance in various ways, including Waves payments. Token economy is integrated in all Simdaq systems. Initially tokens will allow users to unlock features for simulator, premium content and bet SMQ in "SMQ trading" regime, where the users win more tokens and get experience. SMQ tokens are also available on Dex and Tidex."
SIMDAQ, one of $Waves Lab's participants, has officially launched and is listed on Tidex. @cigulev @wavesplatform @simdaq_official
Launched in 2016, Waves successfully launched its DEX (decentralised exchange) in April 2017. In late 2017, Waves-NG protocol was activated, reportedly enabling throughput of more than 100 txs/second, while reducing transaction confirmation times to just seconds. This past July, Waves announced that Waves Client decentralized exchange (DEX) was stable after 53 beta versions and that the platform offers night mode and an asset manager, allowing searching and pinning/ unpinning tokens on the main page.
Waves is making good on its mission, to make blockchain accessible to the people.  In an interview published earlier this year on Medium, Smagin explained,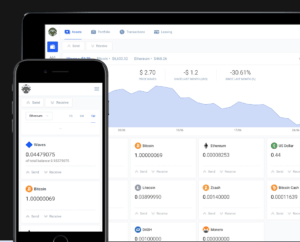 "Waves' goal is simple — to bring blockchain to the people. In pursuing this goal, you can't just create a blockchain platform, release it and expect it to be thriving in a year or two. Blockchain is a constantly-evolving phenomenon. The world hasn't yet reached the point where blockchain is a normal, day-to-day reality that makes our lives easier and more comfortable than they are today. Bringing the economy of the future to life demands much effort, which is why we are constantly improving our products and technology, particularly in tackling such matters as scalability and speed."
In that same detailed interview, Smagin shared some insight into Waves' roadmap, noting that next innovation Waves plans to implement is voting:
"Our Token Launcher will also undergo an update. It will provide support for burn transactions to destroy tokens permanently, issuance of additional tokens if permitted, and displaying a list of tokens issued by that address. Also we will introduce more crypto and fiat gateways and a major update for the Wallet, Client and DEX, making them more convenient and handy to use. Besides this, payment services integrations, a DApps marketplace and hardware wallets are planned."
Waves Client beta in numbers (per July 2018) include:
Total number of active wallets: 330,000
Total number of transactions: 30 million
Total number of traders: 90,000
Number of gateways: 10 (BTC, BCH, ETH, ZEC, DASH, LTC, XMR; EUR, USD and TRY)
Number of available languages: 8 (English, Russian, Chinese, Korean, Hindi, Dutch, Turkish, Spanish)
Have a crowdfunding offering you'd like to share? Submit an offering for consideration using our Submit a Tip form and we may share it on our site!

Sponsored Links by DQ Promote