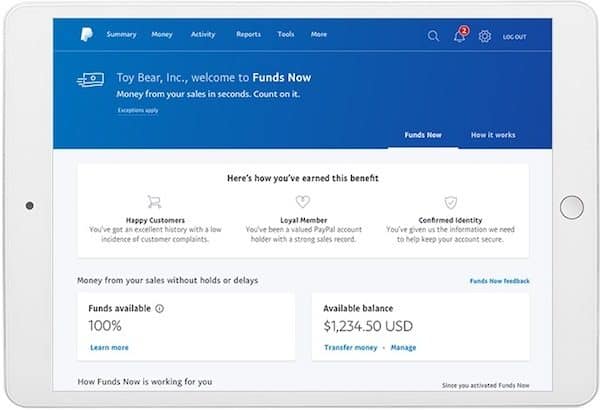 PayPal announced on Tuesday the launch of its new feature, Fund Now, which gives select small businesses access to their completed sales within seconds by eliminating holds, delays, and reserves so they can spend their funds immediately.
According to the transfer payments giant, Funds Now helps small businesses reach their goals by giving them money from their completed sales within seconds. What the feature promises that, in the future, money won't be held even during disputes. No more holds, no more delays, at no extra cost to the business owners. PayPal also reported Funds Now has already been extended to more than one million businesses at no extra cost.
PayPal went on to add that Funds Now is currently rolling out to select businesses across the U.S., UK, and Australia. The company then added it will expand this to more businesses in more markets in the near future, as we work to democratize access to digital commerce tools so that we can help businesses of all sizes grow, in turn, fostering a thriving and diverse retail ecosystem.