Sageworks, a U.S. fintech that offers lending, credit risk, and portfolio risk solutions to banks and credit unions, announced on Tuesday the launch of its Sageworks Loan Automation tool to help financial institutions increase the speed and ease of their lending processes.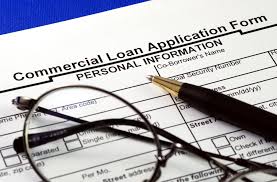 According to Sageworks, the Sageworks Loan Automation is a customizable, relationship-based automation tool allowing bankers to make informed loan decisions quickly, respond to customers automatically and notify designated users and borrowers of the next steps in the process.
"Using loan automation for simpler loans allows credit analysts to focus on more complex loans, and means faster decisions for borrowers who have increasingly high expectations for speed and ease in the lending process."
While sharing details about the new tool, Jay Blandford, President of Sageworks, stated:
"Users of Sageworks for lending stand to benefit greatly from the efficiency and convenience the automation tool offers. Speed can be a major differentiator for today's institutions – and with Sageworks Loan Automation, both bankers and borrowers will see a faster process, and be fully informed each step of the way, without added risk for the institution."
The launch of the Sageworks Loan Automation comes just a few months after Sageworks announced its integration with Adobe Sign for electronic signatures. Through the integration, the financial institutions that are using Sageworks Loan Application to borrowers may opt-in to leverage e-signatures through Adobe Sign without leaving the Sageworks platform.