TokenSoft, a security token issuance platform that can provide compliant offerings in 50+ countries, has proposed a new security token standard: ERC-1404.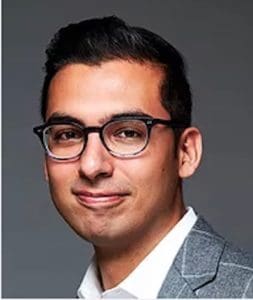 The engineering team at TokenSoft have developed this new standard with banking and securities law in mind. The "Simple Restricted Token Standard" is also designed to handle other tokens that have "complex compliance requirements."  In a blog post today, Mason Borda, founder of TokenSoft, explained their approach:
"We've spent the past year gaining insight from issuers, top securities law firms and major exchanges to better understand their token compliance needs. Now, we're excited to deliver a standard that comprehensively addresses those needs, and provides the tools necessary for issuers to adhere to global banking and securities laws."
Lawson Baker, Head of TokenSoft's Special Projects Division – Project Zero, adds:
"The future of security tokens requires compliance with relevant laws, interoperability, and a user experience that works for all skill levels. By supporting ERC-1404, token issuers, exchanges and wallets can deliver a great user experience to investors while ensuring compliance."
ERC-1404 is described as having all of the benefits of an ERC-20 token with some added improvements to help enforce regulatory compliance. Token issuers may  "enforce transfer restrictions within their smart-contract, enabling them to control when those tokens can be transferred, how many tokens can be transferred, and under what conditions."
Of course this is all being open-sourced and it is open for comments and suggestions. The GitHub repo is available here for this Ethereum Improvement Proposal. The TokenSoft team has taken it a step further by actually launching an ERC-1404 website to help promote the standard.
This is important as much of the securities blockchain industry expects ALL securities to be managed via distributed ledger technology at some point in the future. Like any other type of protocol, it is key if everyone is interacting using a standardized system.
TokenSoft is not alone in its pursuit, or suggested security token standard. Earlier this month, CI reported on a group put together by Polymath that is pitching the ERC-1400 standard for STOs.