Cryptocurrency exchange Poloniex has announced it will de-list eight cryptocurrencies – effective September 25 at 12:00 noon ET. The eight crypto listings in question include: BTCD, BTM (Bitmark), EMC2, GRC, NEOS, POT, VRC, XBC.
Poloniex gave users until October 25th to close any existing trades in these digital assets and to withdraw any balances. Poloniex did not provide any explanation for delisting the eight cryptocurrencies. Response to the action by Poloniex was mixed.
On Tuesday September 25th, at 12:00 ET, the following assets will be delisted from Poloniex: BTCD, BTM (Bitmark), EMC2, GRC, NEOS, POT, VRC, XBC.

— Poloniex Exchange (@Poloniex) September 18, 2018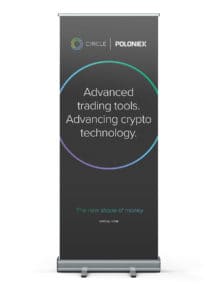 The cryptocurrencies which are being delisted are relatively low cap digital assets. Poloniex said it was their intent to make the process as painless as possible. The company said that in the rare event that wallet availability is interrupted, they may extend the deadline and contact holders of impacted assets via email.
If certain customers are unable to withdraw delisted assets beyond their control they will secure the delisted funds in cold storage with the potential to online the funds and allow customers to withdraw should the network become operational again.
Poloniex is part of the Circle Internet Financial group that provides not only a crypto exchange but payments and over the counter trading as well.