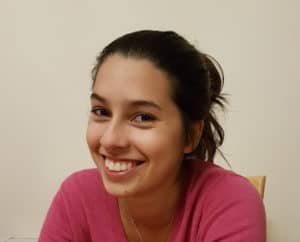 Spotcap has announced that Sophie Peacock has earned the top prize in the Fintech Fellowship award for 2018.
The Fellowship awards is a competition where one UK-based masters or MBA student receives an £8,000 scholarship. By supporting aspiring talent, Spotcap seeks to helpfill the Fintech skills gap by raising awareness of career opportunities in the field.
Last year, the UK Fintech industry employed approximately 61,000 individuals and attracted £600 million in investment. But this sector success reveals a pressing problem: finding qualified talent to sustain the Fintech sectors growth.
Said to be the first of its kind, the Fintech Fellowship aims to narrow the talent gap by encouraging aspiring talent to pursue their interest in financial innovation. Spotcap reports that forty-one universities backed the initiative this year, sharing information about the fellowship and career opportunities in fintech with their incoming classes.
Peacock is a recent graduate from Durham University with a first-class honours degree in Mathematics. She will use the scholarship to support her MSc in Data Science and Machine Learning at UCL.
"A year-long placement at IBM sparked my interest in fintech. This sector is having a huge impact on the way people think about their finances, and I would love to be a part of the continuing wave of innovation," said Peacock. "During my masters programme, I hope to gain a more in-depth understanding of how complex algorithms like neural networks can contribute to the development of the financial technology industry."
Niels Turfboer, MD of Spotcap UK and  member of the judging panel, stated:
"Sophie is an extremely talented and driven student and we hope the scholarship will help her pursue her passion for innovation in technology and finance. The skills gap is real, and the industry needs to take action. If each fintech organisation brings its own approach to addressing the issue and helps raise awareness of the many exciting career paths available, the UK talent pipeline would benefit."
Additional members of the Spotcap Fintech Fellowship include: Marilena Ioannidou, Director & Team Lead on Fintech Investments at British Business Investment; Stephen Ingledew, Chief Executive at Fintech Scotland; Tanya Andreasyan, Managing Director and Editor at Fintech Futures and Elizabeth Lumley, global Fintech commentator and advisor.

Sponsored Links by DQ Promote