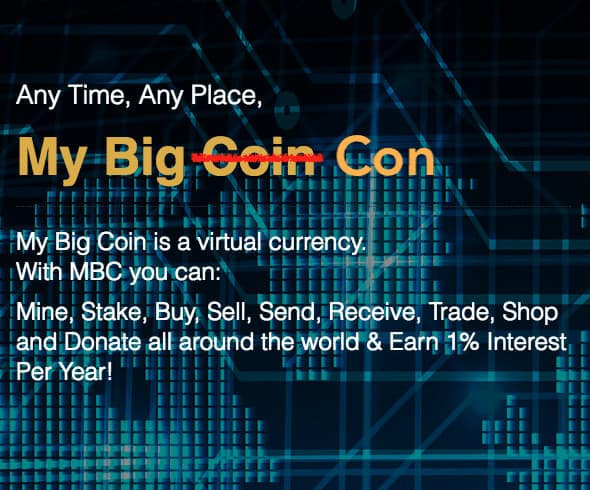 In January 2018, the Commodity Futures Trading Commission (CFTC) leveled allegations of fraud and misconduct against My Big Coin, an initial coin offering (ICO) that was said to fleece $6 million from investors. My Big Coin fought back when defense counsel said the CFTC had no jurisdiction in the matter because My Big Coin and their token (MBC) was not a commodity.
Today, we have clarification on the matter as Judge Rya W. Zobel, a US District Judge, ruled in favor of the CFTC.
According to Judge Zobel:
"Defendants' principal argument is that CFTC fails to state a claim because My Big Coin ("MBC" or "My Big Coin"), the allegedly fraudulent virtual currency involved in the scheme, is not a "commodity" within the meaning of the Act. They also argue that the CEA provision and CFTC regulation are restricted to cases involving market manipulation and do not reach the fraud alleged here. Finally, they assert that plaintiff's amended complaint fails to support its allegations of misappropriation. The motion is denied."
The "Memorandum of Decision" will help put to rest any other defense attorneys questioning the jurisdiction of the CFTC in pursuing fraud complaints against issuers of virtual currencies. But this decision comes with several caveats, according to one legal expert.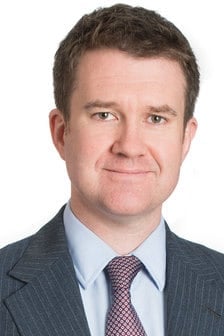 Paul Devlin, a partner with the law firm of Richards Kibbe & Orbe LLP, told CI that yesterday's decision is only the second time the court has directly addressed whether a virtual currency that lacks a futures market is a "commodity" under the Commodity Exchange Act, and therefore subject to the CFTC's enforcement jurisdiction. Devlin said the CFTC prevailed even though the virtual currency at issue does not trade in futures markets.
"This question is critical to a cohesive federal regulatory framework because the vast majority of virtual currencies are not traded in futures markets, nor are they necessarily "securities" subject to SEC oversight," said Devlin. "While the headline will no doubt be here that the CFTC won and virtual currencies are commodities, a careful reading reveals a mixed bag and many important questions remain in the wake of Judge Zobel's decision."
Devlin said the Court rejected the CFTCs most sweeping arguments in a setback for the Commission.
"… the court rejected the CFTC's most sweeping arguments and left open the possibility that the answer could change in a different procedural context. The court dismissed out of hand the CFTC's strongly-pressed argument that a statutory "commodity" need not be linked to futures trading," Devlin stated.
Devlin added:
"Mitigating its rejection of the CFTC's broader argument, the court decided that there need not be a futures market for a specific virtual currency in order to establish CFTC jurisdiction. Instead, the court found that so long as there is futures trading within a general class of virtual currency, then all virtual currencies within that class will be a statutory commodity."
Devlin explained that in a motion to dismiss the court must accept the allegations in the complaint as true. As the CFTC stated in its complaint that the MBC is a virtual currency and it was not disputed that there are futures contracts for another virtual currency, Bitcoin, the court denied the motion to dismiss:
"Even assuming that this analysis is correct, however, this is not the end of the story," Devlin stated. "Difficult questions about such piggybacked jurisdiction remain: courts, regulators, and the market will need to grapple with whether particular virtual currencies without futures contracts are sufficiently similar to those that do have futures contracts for the all-important statutory definition to be satisfied."
Sponsored Links by DQ Promote