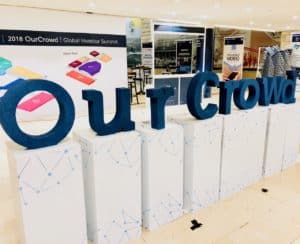 Israel is red-hot when it comes to entrepreneurship and startups in general. The country has been recognized for years as punching above its weight class when it comes to an innovation driven economy. One of the hottest sectors for startups is Artificial Intelligence (AI).
A recent report by StartupHub.Ai, has highlighted the profound marketplace of Israeli AI firms. The report states:
"Israel's Artificial Intelligence (AI) startup ecosystem has raised over $7.5 billion cumulatively and is undergoing explosive growth, characterized by a major influx of establishments and talent, forming what could be considered the global leader of AI over the next five years. Notwithstanding their absent national agenda and budget, Israel has already earmarked the largest AI exit to date (Mobileye —  $15.3B) and boasts a substantial and growing cluster of startups utilizing and developing AI technologies."
Reportedly, there are more than 950 AI startups in Israel. In 2017, Israel AI firms raised a whopping $1.94 billion up by 60% versus year prior.
Over the last five years, cumulative exits for AI startups have numbered 66 representing $4.4 billion in value. The multiple for exits compared to total funding is said to be trending higher jumping from 5.6X to 8.3X during 2018.
When it comes to funding this sector of tech, none other than global investment crowdfunding platform OurCrowd leads the way.
According to the report;
"OurCrowd is the most active investor in AI startupsin Israel with 26 total investments, excluding follow-on investments. Jerusalem Venture Partners ranks second, followed by iAngels, Pitango Venture Capital and Vertex Ventures."
It should be noted that iAngels is another online capital formation platform which is based in Israel.
The report posits that Israel is "categorically carving its position at the top stage [in AI]."
Of course, none of this could be accomplished without the risk capital funding these young firms.