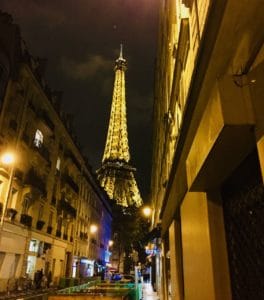 A police officer working for a French intelligence agency tasked with maintaining national security inside France has been arrested and detained for allegedly selling state secrets for Bitcoin on the Darknet, Le Parisien reports.
The officer was reportedly working as part of "a sensitive division" of the General Directorate of Internal Security (DGSI).
According to the Centre Francais de Recherches sur le Renseignement, the DGSI has a staff of 3600 and is tasked with, "fight(ing) on French soil all activities likely to constitute an attack against the fundamental interests of the nation: subversion, violent extremism, espionage and terrorism."
While "no link to terrorism has been highlighted" in the arrest, a source close to the investigation told Le Parisian that the officer allegedly sold intelligence, "to members of the organized crime world as well as (to) specialists of… economic intelligence interested in obtaining such data."
The officer, who was stationed in the Hauts-de-Seine region of western Paris, may also have generated "false administrative documents" as part of his or her efforts.
After being tipped off by the judicial police, investigators from the DGSI internal security service allegedly used the accused's unique personal code to trace the officer's computing activities without detection.
According to La Parisien:
"Each official has a personal code, essential to connect to his computer and to perform consultations. Internal security processes can trace the origin of file queries in real time or in a delayed manner."
La Parisien reports that information handled by the DGSI is classed as either "confidential defense" or "secret defense." Violating these designations as an agent of the state could incur a prison sentence of seven years and a fine of 100 000 euros.
According to Le Monde, the officer in question may have been assisting an organization or individuals involved in illegal immigration.
According to an automated translation, Le Monde states that, after DGSI internal security successfully traced the accused's activities, "The Central Office for the Suppression of illegal immigration and employment of foreigners without title (OCRIEST) then dismantled the network around which revolved."