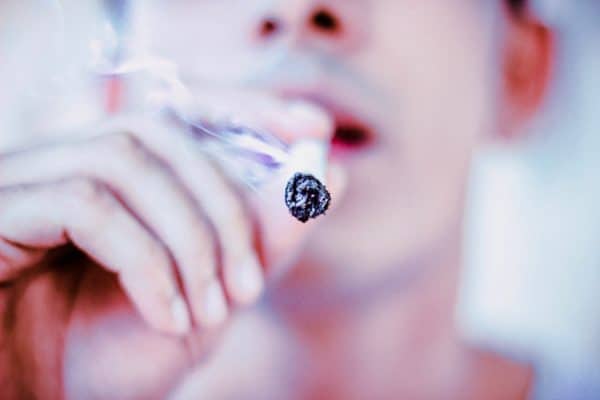 This is an interesting perspective courtesy of CBInsights.
A very unscientific Twitter poll by CBInsights, asks the question if you had a $10 million to invest would you put it in crypto or Cannabis?
Well, perhaps if you had asked the same question at this time last year the answer may have been different. But today, it appears that Cannabis investments have become the new shiny thing once again.
The results from the Twitter poll indicate that 69% have opted for a marijuana investment and 31% for digital currencies with the imaginary investment.
Sorry crypto, you lose.
If you had $10M to invest right now, you'd put it in

— CB Insights (@CBinsights) September 20, 2018
Cryptocurrency investments are in the midst of a crypto-winter as the bloom is off the digital rose. Too many bogus ICOs pumping out shitcoins, with little more than a boiler plate white paper, have caused a retrenchment of sorts. Few cryptocurrencies are expected to survive and the speculative fervor has waned.
Cannabis, on the other hand, is having a resurgence, due in part to Canada's legalization push. Cannabis-preneurs, or pot-preneurs, are now promising all sorts of hemp infused, or THC sprinkled, magical products that will save the world.
Oddly, that sounds familiar. Blockchain anyone?
Of course, give it a month or two, and everything can and will change. Same as it ever was.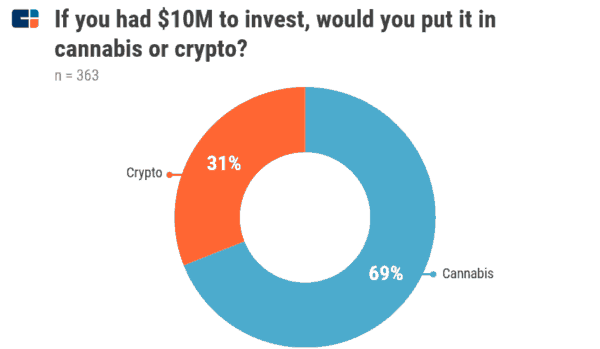 Sponsored Links by DQ Promote