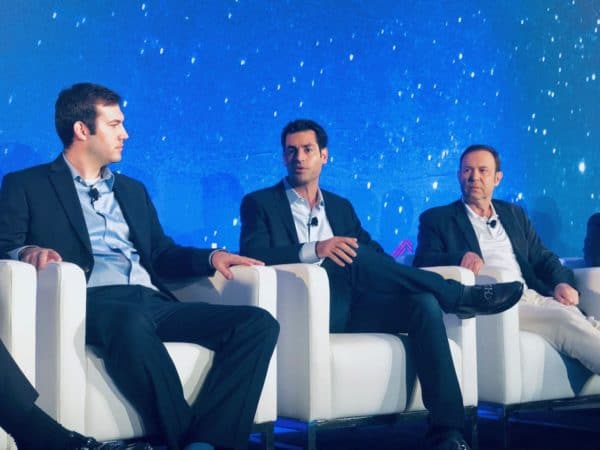 Yesterday, the online capital formation world witnessed a tectonic shift in the investment crowdfunding industry. Circle, a fast emerging crypto focused company, acquired leading US based investment crowdfunding platform SeedInvest. CI has been assured that CEO Ryan Feit will remain at the helm, along with his team, and the mission of providing access to capital and access to investment opportunity will remain the same.
SeedInvest was co-founded by Feit and James Han in 2012 following the signing of the JOBS Act into law. The entrepreneurs created the company with a simple mission: utilize the internet to raise capital for early stage firms.
Crowdfunding is a sector of Fintech that has grown slowly in the US – far slower than many participants had hoped. Muted growth was due, in part, to excessively rigid rules and sector inertia. Initial coin offerings (ICOs), on the other hand, rocketed out of the gate at light speed quickly raising billions globally ignoring geographic borders.
Since 2013, SeedInvest has issued securities under the three different crowdfunding exemptions: Reg D (506c), Reg A+, and Reg CF. SeedInvest operates as a compliant and highly curated investment platform selecting only quality issuers paired with deal terms more acceptable to professional investors. This is something all investors should demand.
From the onset, SeedInvest provided access to opportunity for smaller investors who typically have been cut out from early stage investments. The platform also provided a new path for entrepreneurs to raise the growth capital necessary for success. Yet liquidity for early stage investments remains a challenge. This is a hurdle that exists on a global level.
Since platform launch, SeedInvest has helped over 220 companies raise growth capital. The crowdfunding platform has garnered a registered user base of more than 240,000 potential investors raising tens of millions of dollars online.
Fintech Disruption
Circle, founded in 2013, is positioned as a "global crypto finance company." Circle has been well funded raising over $250 million from big name backers. Prominent investors include IDG Capital, Accel, General Catalyst, Bitmain, Baidu, Jim Breyer and, yes, old school investment bank Goldman Sachs.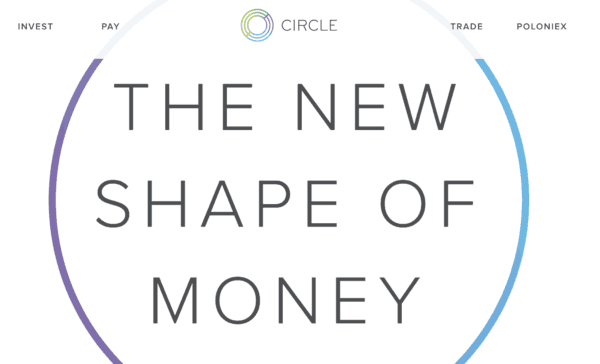 Before the SeedInvest acquisition, Circle provided four different crypto focused verticals:
Circle Invest – enables purchases of 11 different coins and 4 collections (market, platforms, payments, and privacy).
Circle Pay – allows a user to send money like a text.
Circle Trade is an OTC marketplace that moves over $2 billion in value each month.
Poloniex, another acquisition, is a digital asset exchange that trades over 100 cryptocurrencies.
There are rumblings that Circle will apply for a banking license too.
Now, Circle will add regulated security transactions with the SeedInvest Portal and Broker Dealer. SeedInvest will soon provide access to digital assets as the legitimization of security tokens and ICOs – grows.
Expect SeedInvest investors to gain access to all of Circle's products and SeedInvest issuers to gain additional options to facilitate security token offerings (STOs) and ICOs at some point in the not so distant future. Circle may also be able to provide an answer to the liquidity challenge at some point down the road.
In a blog post yesterday, SeedInvest assured its users and investors that the company will "continue to operate the platform just as [they] always have but will now have significantly greater resources to help fuel [their] growth."
SeedInvest stated:
"Crypto assets and blockchain technology in particular has illustrated the potential of a completely new infrastructure for finance and investing. And although blockchain technology is still in its infancy, the phenomenon has been global, across multiple asset classes, and at a scale that is hard to ignore. This interest in tokenized assets and the blockchain led us to Circle. In Circle, we found a great partner with similar values and a well-aligned long-term vision."
SeedInvest said they plan on changing the way that businesses and people raise capital. The crypto revolution has already enabled this around the world in a largely unregulated, fraud filled way. If anything, ICOs showed there was demand for early stage capital combined with liquidity. But this liquidity was too frequently joined by pump and dump schemes and blatant manipulation. But the wild west days of ICOs are morphing into regulated, and vetted, securities offerings. Digital assets are here to stay.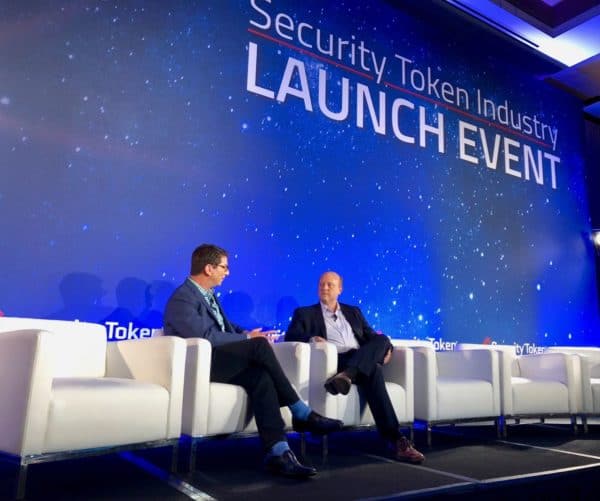 Innovation Never Sleeps
SeedInvest states the obvious when it said the "phenomenon has been global, across multiple asset classes, and at a scale that is hard to ignore." There is a demand for digital assets. Issuers see opportunity in streamlined securities on blockchain. Smart contracts can facilitate much of the analog back office operations that are not sexy but necessary. Smart contracts can also handle dividends and distributions. Jurisdictional nuances can also be baked into blockchain based securities easing transnational offerings. All of this will take some time to create a workable standard but innovative firms are working on this now.

The fact that SeedInvest commented on the global nature of digital assets is telling.

Online capital formation has largely been restricted by physical boundaries until ICOs came along. Regulators are playing catch up globally but, again, there is a demand for this type of access and policymakers must find a path to enable these types of cross border investment options.

The European Union is currently working on a pan-European crowdfunding regulatory approach that may include ICOs. The internet is breaking down virtual barriers at breakneck speed fostering creativity in capital markets that could not be imagined just a few years ago.  SeedInvest wants to lead the space in issuing securities in a compliant manner – anywhere in the world.

SeedInvest believes that by "putting one of the top crypto platforms in the world and the largest equity crowdfunding platform in the U.S. together, [they] can accomplish considerably more." Combining a compliant platform with a digital asset marketplace is the natural next step in the crowdfunding marketplace.

SeedInvest is not the first crowdfunding platform to offer crypto securities. Competitor StartEngine listed the first Reg CF crypto offering. Republic has moved aggressively creating "Republic Crypto" having listed multiple successful offerings. Republic's sister platform CoinList has raised hundreds of millions in capital for several prominent token offerings.

You can expect all traditional crowdfunding platforms to offer digital assets at some point in the very near future. Securities on blockchain simply makes sense. Industry participants welcome regulation as they know rules create a level playing field and drive confidence for investors.

There remains outstanding questions pertaining to the elusive utility token concept and whether a tradable version of this digital asset can exist in the US. But as utility tokens continue to be offered in jurisdictions outside the US, expect ongoing pressure for policymakers to find a regulated path at some point in the future.

The combination of SeedInvest and Circle is indicative of the future of online capital formation. Fintech innovation is continuing at a rapid pace. This is just another step in the ladder of Fintech disruption.

Sponsored Links by DQ Promote