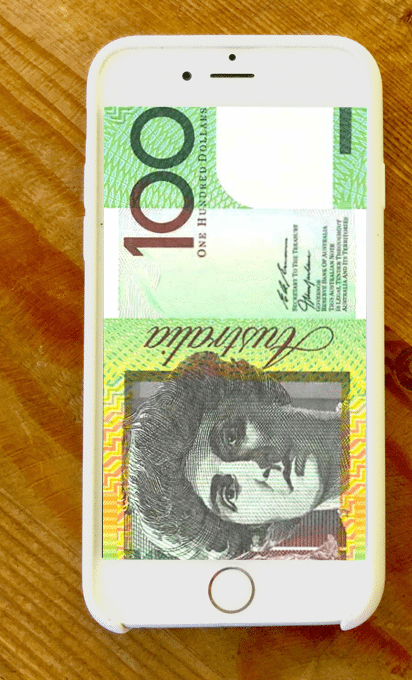 The Commonwealth Scientific and Industrial Research Organisation (CSIRO) of Australia's Data 61 data research arm is trialling an app that uses blockchain to track and issue payments within the country's National Disability Insurance Scheme (NDIS).
According to a CSIRO Data 61 press release, the trial will use a tokenized blockchain system to track and distribute "conditional payments" from the NDIS:
"By attaching conditions, the 'smart money' knows what it can be spent on, who it can be spent by and when it can be spent."
CSIRO Data 61 believes the system could eventually be integrated with, "Australia's New Payments Platform, and is accessed through a user friendly app."
The ministry issuing disability payments was reportedly chosen because of the "highly personalised payment conditions" it already uses with clients, including, "multiple budget categories – each with different spending rules."
The new tokenized blockchain prototype, says CSIRO Data 61, "supports participants to manage their plan by enabling them to find, book and pay for services from NDIS service providers without the need for paperwork or receipts."
Kinks identified and worked out in the trial could not only be used to smooth operations in the "Australia's New Payments Platform," but the research could also aid private enterprise in Australia, says Dr Mark Staples, Senior Principal Researcher in the Software and Computational Systems program at CSIRO's Data61:
"We're particularly interested in the broader research opportunity around programmable money, because it should reduce friction in business transactions, and enable companies to create new business models and innovative ways of delivering and paying for products and services…(which) would benefit customers and reduces the administrative burden involved in managing payments."
The Digital Transformation Agency, National Disability Insurance Agency, Department of Social Services, Department of Human Services, The Treasury, Reserve Bank of Australia, Ability First Australia, National Disability Services, New Payments Platform Australia, Australian Digital Commerce Association and FinTech Australia as well as the Disability Advocacy Network comprise the reference group involved in the trial.
"Given the complexity with the subject matter, we knew we needed to collaborate with a diverse range of government and industry leaders," said Sophie Gilder, Head of Experimentation and Blockchain, Innovation Lab, CBA.
The release makes no mention of how the privacy rights or other rights of the disabled participants will be protected during and after the trial.

Distributed ledgers and blockchains typically use consensus algorithms to permanently log data in the system. China is presently testing blockchain as a way to underpin its increasingly encompassing social credit score system, which uses popular payment apps and other portals to track and agglomerate citizens' payments, shopping and public behaviour data, including perceived "friendliness" towards government.

Citizens may have their access to public transportation, for example, cut off if they are determined to have violated social credit standards. This has obvious implications for political dissidents, but the mentally ill could also be adversely affected.

The Commonwealth Scientific and Industrial Research Organisation is "an Australian Government corporate entity" tasked with advancing science, tech and industry in Australia.

Sponsored Links by DQ Promote