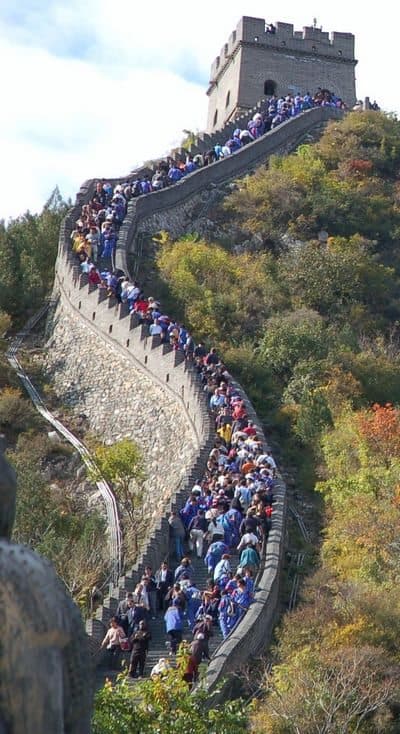 Fourteen cryptocurrency million- and billionaires have made their way onto a list of China's richest individuals for the first time, says Bitcoin.com.
Perhaps predictably, at the very top of "The 2018 Lexus Lexus Huron Rich List," in spots one to three, appear the entrepreneurs behind tech giant Ali, the real estate firm Evergrande, and tech superstar Tencent. Each individual in the top three is worth 270, 250, and 240 billion yuan respectively ($39 billion-$34 billion USD).
China's richest cryptocurrency businessperson appears at spot 95.
Micree Zhan Ketuan, 39, cofounded chip and cryptomining conglomerate Bitmain with Wu Jihan in 2013, and is now worth an estimated 29.5 billion yuan ($4.3) billion. Wu Jihan does not appear on the list until the 204th place, where he is shows to be worth 16.5 billion yuan ($2.4 billion).
The next richest Chinese crypto-preneur is Zhao Changpeng, who founded cryptocurrency exchange Binance in 2017 and became a billionaire with a year. "CZ" is ranked 230th on the list and controls estimated personal fortune of 15 billion yuan ($2.1 billion).
OKCoin exchange founder Star Xu and Huobi founder Li Lin appear next on the list as well, followed by the founder of computer hardware manufacturer Canaan Creative, Zhang Nangeng, and Hu Dong, founder of Ebang International Holdings, a Bitcoin (BTC) mining machine producer.
Li Xiaolai, a so-called "Bitcoin whale" and investor also appears on the list, worth an estimated 7 billion yuan ($1 billion).
Li recently swore off investing any further in crypto or blockchain-related projects and warned the public not to invest in any projects claiming he was involved.
Throughout the summer, the Chinese government began to comprehensively enforce bans on ICOs and cryptocurrencies it started enacting in September 2017.
Among other things, crypto-communications/press firms have had their social media access cut, and payment apps AliPay and WeChat Pay both vowed to "intercept" and "permanently limit" customer purchases and sales of cryptocurrencies via the apps from now on.