Commercial property investment marketplace CrowdStreet announced on Wednesday it is now raising $25 million for the company's first CrowdStreet Blended Portfolio investment offering.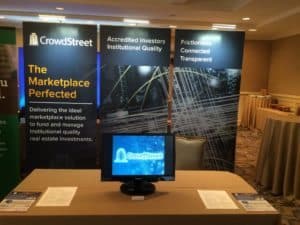 The investment platform revealed that in order to provide individual investors and registered investment advisors another way to diversify their investments with commercial real estate, it is planning a series of diversified and specialty portfolio investment options that will collectively raise and invest up to $170 million. Crowdstreet also reported the CrowdStreet Blended Portfolio simplifies investing in commercial real estate and opens the door for more people to access the market with diversification, which minimizes risk. The lender explained:
"The Blended Portfolio is a direct response to identified needs from both existing and prospective investors, as well as registered investment advisors who recommend that clients allocate a portion of their assets to institutional-quality commercial real estate."
Funds from the Blended Portfolio will be used through 30-50 pre-vetted projects on the CrowdStreet marketplace, which will be representing a broad range of commercial and multifamily asset types, risk profiles and geographies. Speaking about the Blended Portfolio, Tore Steen, CrowdStreet CEO, stated:
"Our new Blended Portfolio brings further simplicity, and investors and their advisors can access a wide range of pre-vetted and sought-after CrowdStreet marketplace offerings without the need to review and invest on an individual property basis. It's diversification with one click at a low cost."
Since its launch, more than $8.5 billion of commercial and multifamily properties have been listed on the CrowdStreet marketplace, which makes private equity real estate investing accessible to millions of users. The marketplace added that more than 100,000 investors and more than 250 real estate operators and developers are on its platform.