U.S. fintech startup SuperMoney announced on Thursday it has processed more than $1 billion in loan requests since launching in April of 2017. SuperMoney reported that in the past six months it has doubled the financing request volume generated in the previous year.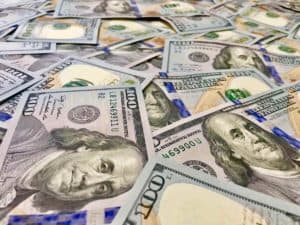 Founded in 2013, SuperMoney offers what it claims to be a seamless and transparent comparison-shopping experience. The company's platform also offers useful information and tools to give consumers the information they need and helps top-tier financial services firms acquire high-quality prospects.
"SuperMoney is making personal finance fun and accessible. We're building a community and resource for free financial help."
Speaking about the latest milestone, Miron Lulic, Founder and CEO of SuperMoney, stated:
"With more than $1 billion in financing requests and accelerating momentum, the market has validated SuperMoney's model of financial transparency. People have been able to get real time offers in the travel industry for decades and our platform is bringing that same efficient user experience to financial services."
Lulic went on to add that exceeding $1 billion in loan requests shows just how much consumers need this level of transparency and choice in financing. The latest milestone comes less than six months after SuperMoney announced its new No-Fee Financing Platform that offers point of sale financing opportunities for small businesses nationwide. The fintech reported at the time that its platform making point of sale financing available for merchants and service providers across all industries including home improvement, health, are and specialty retail.