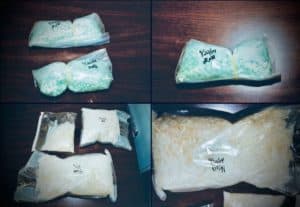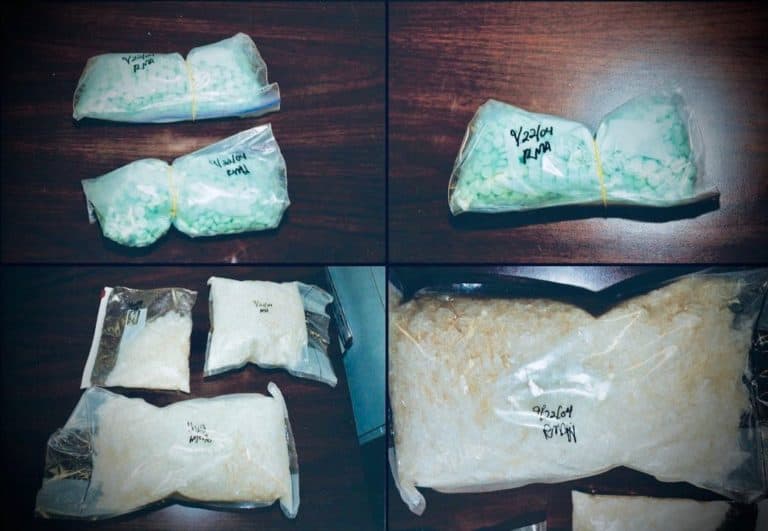 Gal Vallerius, a dual French-Israeli citizen from the Brittany region of France, was sentenced to 20 years in prison earlier this month after pleading guilty to, "conspiracy to possess with the intent to distribute controlled substances and conspiracy to launder money," court documents indicate.
Mr Vallerius, who admitted to administering and moderating the Darknet criminal marketplace Dream Market under the pseudonym "OxyMonster," will also forfeit 99.98947177 bitcoin and 121.94805811 bitcoin cash to the US federal government as part of his conviction.
According to Bleeping Computer (BC), Vallerius, 36, was arrested last September at the Atlanta airport as he was making his way from France to Austin, Texas to attend the World Beard and Mustache Championships being held in Austin, Texas.
Vallerius reportedly spent the last year in custody trying to avoid a life sentence before finally agreeing to plead guilty  in June.
According to the US Attorney's Office of the Southern District of Florida, Vallerius began as a vendor of Oxycodone and Ritalin on Dream Market before he was tapped by the site to perform administrative and moderating duties.
Court documents cited by BC claim that US authorities were able to track Vallerius after he set up a crypto "tip jar" on the site that could be directly linked to him.
Dream Market received payments exclusively in cryptocurrencies, which they ran through a tumbling / mixing service designed to obscure the crypto's provenance, but Vallerius did not use the service for his tip jar.
According to the documents cited by BC:
"After observing the bitcoin 'tip jar' advertised by OxyMonsyter, agents conducted [an] analysis of the incoming and outgoing transactions from that Bitcoin address and learned that 15 out of 17 outgoing transactions from the OxyMonster tip jar went to multiple wallets controlled by French national Gal VALLERIUS on Localbitcoins.com."
Investigators then compared Vallerius's writing style on Dream Market with posts he made on Instagram and Twitter, and came up with a match:
 "Open source data revealed that VALLERIUS has Instagram and Twitter accounts. Agents compared the writing style of OxyMonster on Dream Market forum while in Senior Moderator role to the writing style of VALLERIUS on his public Instagram and Twitter accounts. Agents discovered many similarities in the use of words and punctuation to including: the word 'cheers;' double exclamation marks; frequent use of quotation marks; and intermittent French posts."
Further incriminating evidence, according to BP, was also located on Vallerius' laptop linking him to "OxyMonster," including, "the PGP encryption key that OxyMonster used to sign messages online, OxyMonster login credentials for the Dream Market, and Bitcoin wallets containing Bitcoin addresses associated with OxyMonster's vendor accounts."
In addition to his work at Dream Market, BC says Vallerius also spent time on Darknet marketplaces VanDeevp, AlphaBay, Hansa Market, TradeRoute, Valhalla, and Evolution.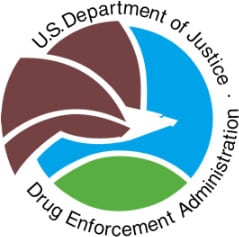 Numerous American and international law enforcement agencies and individuals cooperated in the Vallerius case, including: DEA Miami Field Office and Paris Country Office, FBI Miami's Cyber Task Force, IRS-CI Miami Field Office, U.S. Immigration and Customs Enforcement's Homeland Security Investigations Miami and Atlanta Field Offices, U.S. Customs and Border Protection's Field Operations Atlanta, U.S. Postal Inspection Service's Miami Field Office, the Department of Justice's Office of International Affairs, Europol, Special Operations Division (SOD), Finnish National Police, Finnish International Judicial Administration of the Ministry of Justice, Dutch National Police, French Ministry of Justice and the Direction Interregionale de la Police Judiciaire as well as the U.S. Attorney's Office for the Northern District of Georgia.  The case was prosecuted by Assistant U.S. Attorney Juan A. Gonzalez of the Southern District of Florida, former Assistant U.S. Attorney Frank R. Maderal of the Southern District of Florida, and Trial Attorney C. Alden Pelker of the Criminal Division's Computer Crime and Intellectual Property Section (CCIPS).

Sponsored Links by DQ Promote