PeerStreet, a crowdfunding platform for real estate loans, has been recognized as one of the fastest growing Fintech startups in the US. The 2nd annual CB Insights Fintech 25o list has included PeerStreet for the 2nd year in a row. PeerStreet was founded in 2013 and has had over $1 billion invested in loans to date.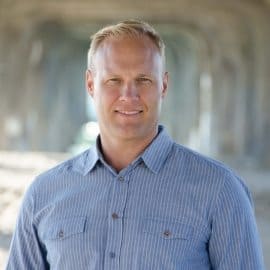 PeerStreet notes that this recognition comes on the third anniversary of the platform opening up to all accredited investors which was announced at Money 20/20 in 2016.
"Our goal is to level the playing field between Wall Street and Main Street, and to bring this unique asset class to all investors, both through access as well as ease of investment," commented Brett Crosby, co-founder and COO of PeerStreet. "We are honored to be recognized by CB Insights on the eve of our third-year anniversary of opening to the public, and we look forward to continuing to introduce new and seasoned real estate investors to PeerStreet."
PeerStreet has emerged as a leader in the real state investment marketplace with its unique process of originating loans. Currently, thousands of retail customers are actively investing on the platform alongside various institutional investors.
The loans listed on the PeerStreet platform are vetted by private lenders who know their communities well, and then again by PeerStreet's own team using big data and market research. PeerStreet offers detailed information on each loan and prides itself on transparency and user friendly experience.
PeerStreet also integrates with personal finance platforms, including Betterment, Wealthfront and Personal Capital, in addition to offering a self-directed IRA for investors seeking the benefits of tax-deferred investing.
According to CB Insights CEO Anand Sanwal, 22 Fintechs out of the Fintech 250 have already exited with half via an initial public offering. The 2017 vintage went on to raise $23 billion including 30 that raised over $100 million in funding.