Former Securities and Exchange Commission (SEC) Deputy Director of Trading and Markets Gary Goldsholle has joined the law firm Steptoe & Johnson as a partner – a law firm where he previously worked. Goldsholle spent almost four years at the SEC and was at the forefront of the SEC's response to the fast changing cryptocurrency markets. The SEC announced Goldsholle's departure on October 10th, noting that he was a key member of the Fintech group.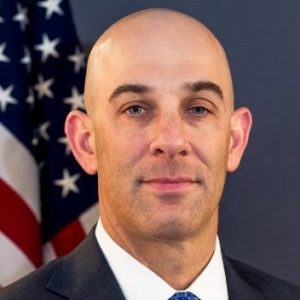 Based in Steptoe's Washington office, Goldsholle will work with Steptoe's Financial Services, Public Policy, and Blockchain and Cryptocurrency practices.
According to Steptoe, Goldsholle brings more than two decades of experience in the federal government and securities self-regulatory organizations (SRO) with policy, and regulatory knowledge across a diverse group of areas.
At the SEC's Division of Trading and Markets, Goldsholle oversaw the Office of Market Supervision, Office of Clearance and Settlement, and Office of Chief Counsel. In this position, Goldsholle had broad responsibility for many of the market-facing activities of the SEC.
Goldsholle also served as a member of the SEC's Fintech Working Group, participated in the SEC's orders pertaining to cryptocurrency trading platforms and Bitcoin exchange-traded funds (ETFs). Goldsholle also worked with trading venues and issuers seeking to offer digital asset securities through the issuance of initial coin offerings (ICOs).
Steptoe Chair Phil West said that since departing Steptoe 23 years ago Goldsholle has been directly involved in regulation of the financial markets from the perspective of nearly every regulatory and self-regulatory organization.
"Most recently, in his senior role at the SEC, Gary has been involved in critical regulatory issues affecting the capital markets and the clearance and settlement process. Gary has also been at the forefront of developing a regulatory framework for cryptocurrency and Fintech and is considered one of the SEC's leading authorities on the regulatory challenges facing the cryptocurrency and other digital asset markets," stated West. "Gary will help us meet existing needs in our Financial Services practice and expand our rapidly growing Blockchain and Cryptocurrency practice."
Prior to joining the SEC, Goldsholle was general counsel of the Municipal Securities Rulemaking Board, where he oversaw all legal activities, including market regulation, professional qualifications, enforcement support and corporate governance.
Goldsholle did a 15 year stint at the Financial Industry Regulatory Authority (FINRA), where he rose to the level of vice president and associate general counsel and was responsible for regulatory policy and rule development.
Earlier, Goldsholle began his career in public service in the chief counsel's office in Division of Trading and Markets at the Commodity Futures Trading Commission (CFTC). He began his legal career as a Steptoe associate.
Goldsholle commented on returning to Steptoe saying he was delighted to be returning to his roots.
"The firm provides me with the perfect platform of resources and opportunity to develop a financial services regulatory practice that focuses on both traditional and emerging areas, compliance, enforcement and regulatory policy. And as a long time technology enthusiast, extending back to my undergraduate degree in computer science, I am particularly energized by the opportunity to participate in and grow the firm's Blockchain and Cryptocurrency practice. I am excited about the prospects of being able to apply my decades of regulatory experience and insights to help clients address the ever more complicated regulatory environment facing legacy financial market participants as well as technology-based new entrants."
Steptoe's Blockchain and Cryptocurrency practice is described as helping clients develop and implement blockchain strategies and navigate the complex legal and regulatory environment surrounding cryptocurrencies and crypto-assets in the United States and across the globe.

Sponsored Links by DQ Promote