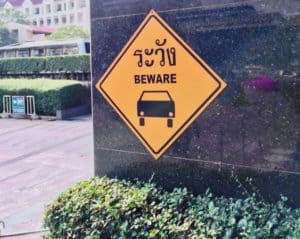 On Friday, the Securities and Exchange Commission of Thailand issued a warning to investors pertaining to nine different initial coin offerings (ICOs) / tokens. The Thai SEC stated these offerings, which are typically promoted via social media platforms such as Facebook, have not been reviewed by authorities and cautioned individuals on backing any of the offerings.
The nine ICOs in question are as follows:
Every Coin
Orientum Coin or ORT Coin
OneCoin and OFC Coin
Tripxchain, Coin or the TXC Coin
The TUC Coin
ICO by G2S Expert
ICO by Singhcom Enterprise
ICO by Adventure hostel Bangkok
ICO by Kidstocurrency
The regulator said that individuals who receive the information or are encouraged to exercise caution in considering the investment risks due to the following reasons:
ICOs are these digital assets is not allowed by the SEC under applicable law,
The smart contracts have not been scrutinized
The offerings may not disclose information that is necessary and sufficient for the decision of the investors
Business or sales agents under the supervision of the SEC are not permitted to operate on digital assets.
Such digital assets may not be liquid or may not be cashable.
In addition, the SEC found that the Monetary Authority of Singapore (MAS), has stated that OneCoin and OneCoin related businesses are not under the supervision of MAS.

The Thai authorities said the ICOs may be a pyramid scheme and to be wary of guaranteed high returns. Also, there may not be a clear and credible business plan, platform product, or team, so people should be cautious and avoid investing.

Sponsored Links by DQ Promote