Online lender Upgrade, Inc., has closed on its inaugural securitization of personal loans. According to the Fintech, Upgrade Receivables Trust 2018-1 (UPGR 2018-1) issued approximately $282 million in notes to nearly 20 banks and asset managers. Credit Suisse and Jefferies acted as joint lead underwriters, and Upgrade served as sponsor, servicer and administrator for the transaction.
It was not that long ago when no online lenders were securitizing baskets of loans. Today, securitization has become more routine. For Upgrade, a relatively young consumer lender, the completion of a securitization represents a significant step in establishing its platform. Upgrade stated the securitization program plans on a quarterly issuance.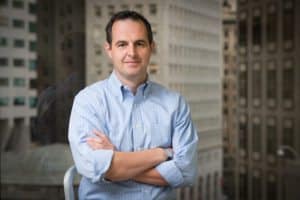 Upgrade CEO and co-founder Renaud Laplanche, said they were thrilled with the success of the transaction.
"Our securitization program is designed to provide liquidity and a lower cost of funds to our loan buyers through a standardized issuance program. We believe this rated securitization program is the ideal complement to our marketplace approach whereby banks and asset managers can buy consumer loans and personal credit line balances on an on-going basis."
The Upgrade Receivables Trust securitization was rated by Kroll Bond Rating Agency, Inc. and includes $184.5 million of Class A notes rated "A (sf)", $32.1 million of Class B notes rated "BBB (sf)", $28.0 million of Class C notes rated "BB (sf)" and $37.5 million of Class D notes rated "B (sf)."
Since launching in April of 2017, Upgrade reports having originated over $1 billion in loans. The online lender has raised approximately $142 million in equity capital to fuel its growth.
Upgrade employs over 300 team members and is headquartered in San Francisco, California, with an operations center in Phoenix, Arizona and technology centers in Chicago, Illinois and Montreal, Canada.