Western Union announced on Wednesday it has partnered with online retailing giant Amazon to launch a new payment option that will allow international shoppers to pay in person, in local currency where available, for their online purchases.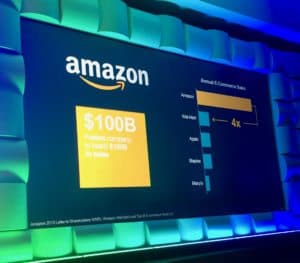 According to the duo, Western Union's money movement platform will power a new payment option for cross-border customers shopping on Amazon.com. Customers in select countries will be able to shop on Amazon and pay in person, in local currency, through the Western Union agent network. While sharing more details about the payment option, Hikmet Ersek, President and CEO of Western Union, stated:
"There are people in the world who want greater access to Amazon's huge product selection but paying for those purchases has been a real obstacle for many customers. We're leveraging our money movement platform to make it easier to shop global and pay local. By facilitating the complex foreign exchange and settlement process, we're opening up more consumer choices and access to online shopping for tens of millions of potential new Amazon customers."
The companies went on to add that customers in select countries will be offered the new payment option on the Amazon checkout page. Shoppers will be sent a code and instructions on how to make the payment at a participating Western Union agent location. Western Union's platform will also power the process for cash refunds for product returns.