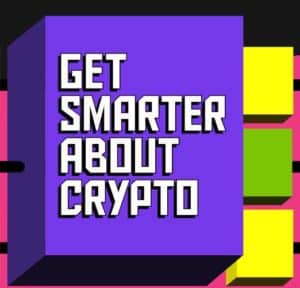 The Ontario Securities Commission, regulator of capital markets in Canada's most populous economic-powerhouse province, have created a colourful new website to educate investors about cryptocurrencies: GetSmarterAboutCrypto.ca
According to a release announcing the initiative, 5% of adult Ontarians, or around 500 000 individuals, now own "crypto assets," but public understanding of these "complex" instruments is still low.
Dozens of ICO (initial coin offering) fraud cases are now being pursued by the US Securities and Exchange Commission (SEC). And even when a project appears to be legitimate, securing of cryptographic assets and tokens remains a challenge, and billions of dollars of cryptocurrencies have been stolen in hacks since the Bitcoin software was released ten years ago.
The OSC's mandate is to, "….protect…investors from unfair, improper or fraudulent practices,… foster fair and efficient capital markets and confidence in the capital markets, and…contribute to the stability of the financial system and the reduction of systemic risk," and striking a balance between innovation and risk-reduction in the new "cryptoasset" sector has proven challenging for regulators across the globe.
While, "The OSC recognizes blockchain technology's potential for Ontario businesses and making markets more transparent and efficient," it also warns:
"The widespread promotion and growth of the ICO market, coupled with relatively low understanding of cryptoassets among the general public, provides fertile ground for fraudsters to take advantage of Main Street investors."
The initiative therefore includes creation of a mock ICO (initial coin offering website) called TBACoin.ca, which is intended to help consumers identify "red flags" in ICO investment offerings.

The site was likely inspired by the American Securities and Exchange Commission's similar mock ICO site,  HoweyCoin.com.

Both regulators' mock sites are disturbingly similar to many real sites out there now, though they hit all the buzzword buttons instead of a few.

The TBACoin site is filled is a "buzzword salad" of the claims used by many ICO purveyors that often leave many agog: "disruptive," "next generation," "game changing"; superlatives ("world's most secure cryptocurrency"), calls to action ("act now or lose the opportunity"); impossible claims ("first Canadian cryptocurrency to be approved for sale by global regulators" and "guaranteeed returns") and outright lies ("fully authorized in Canada").

While Canadian securities regulators have been criticized by Toronto crypto and blockchain businesspeople for dragging their feet around clearly and/or supportively regulating the sector (the Canadian Securities Commission's regulatory "sandbox" has been colloquially nicknamed a "sand trap,") the OSC's latest two websites, which have come out in part as their response to Investor Education Month, are steps in the right direction.

Sponsored Links by DQ Promote