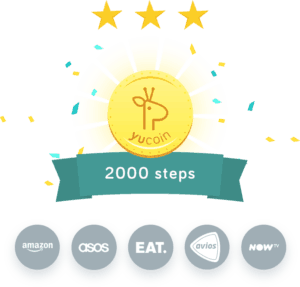 The "world's first lifestyle insurance" firm, yulife, has raised £3 million. The funding round was led by LocalGlobe with participation from leading crowdfunding platform OurCrowd and AIG. yulife is scheduled to launch in the UK this week.
yulife says it wants to make British companies healthier and happier by creating lasting, positive lifestyle changes by rewarding simple, everyday activities through their insurance and game-based app.
yulife has built a wellness and insurance application using behavioural science and artificial intelligence (AI). The app, created by game designers, rewards members with "yucoin", described as the "yulife currency of well-being – for small, everyday lifestyle changes such as walking to work, or meditating using health app, Calm." The yulife app is inspired by the philosophy of Dr. Rangan Chatterjee, the physician and author who is also yulife's Chief Wellbeing Officer.
Users can progress through levels, compete in and complete quests which drive an improvement to overall wellbeing. Yucoin can be redeemed for rewards such as Avios points, Asos vouchers, and NowTV passes.
The company is the latest venture of Sammy Rubin who founded and floated his first business in his twenties, before becoming the founding-CEO of insurer Vitality Life.
Rubin said that "life insurance is an incredible product, but the proposition has to evolve to fit the needs of a new generation:
"We are building the world's first lifestyle insurance business to put the customer at the centre. yulife has a big mission: we want to help people to live their best lives, and we are passionate about using tech and financial services as a force for good."
Co-founder and Chief Operating Officer, Sam Fromson, added they have rebuilt the insurance infrastructure from the ground up.
"yulife looks at the wellbeing of the whole person – physical, mental and also financial. This is exactly the 360 degree view that I have been urging patients to adopt and I'm excited to be working with yulife to help our members to be their best selves," said Chatterjee.
Sponsored