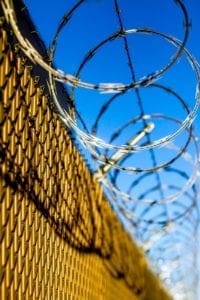 A Swedish man has been sentenced to 6 years in prison for sending a "viable" mail bomb to the Lond0n-based cryptocurrency exchange Cryptopay after an exchange employee refused to change the man's password.
Jermu Michael Salonen, 43, received an additional six months detention for mailing envelopes containing threats and an inert white powder to Swedish celebrities and politicians, the Independent reports.
A spokesperson for Cryptopay told City AM, that, "The vast majority of our employees work remotely across Europe," and the packaged was mailed the bomb to the offices of the Accountancy Cloud firm, third-party accountants allowing Cryptopay to use their mailing address.
The package containing the bomb was allegedly posted in November 2017 but was not opened until the following March, meaning it circulated and/or sat in the office for 6 months.
Police say the bomb failed to explode because the person opening the package ripped it open in the middle before becoming suspicious and phoning the police.
Commander Clarke Jarrett, head of the Met Police Counter Terrorism Command told the press:
"It was due to sheer luck that the recipient ripped opened the package in the middle rather than using the envelope flap, which would have activated the device."
After an initial investigation by London Police turned up no leads, Interpol was contacted, and Salonen was identified using DNA evidence.
The accused had a previous conviction for a minor drug offense.
Swedish authorities were brought onto the case, and after charges were laid, all three agencies cooperated to bring witnesses from London to Sweden to testify at the Salonen trial.
Salonen maintained his innocence throughout the proceedings.
Following Salonen's conviction, Cryptopay issued a statement thanking the authorities for their assistance:
"We are thankful for both British and Swedish police, who were able to investigate the case with outstanding professionalism."