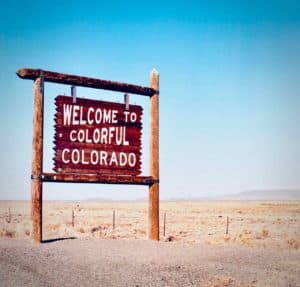 Colorado Securities Commissioner Gerald Rome has ordered four more issuers of initial coin offerings to stop selling unregistered securities in the Western American state.
The latest round of cease and desist orders brings the total number of ICOs now sanctioned by Colorado to 12.
Bitcoin Investments Ltd (DB Capital), Prisma, Clear Shop Vision, and Pink Date are the latest companies targeted by the Colorado Department of Regulatory Agencies' (DORA) ICO Task Force.
The ICO Task Force, established in May of this year, has been set up, "to investigate potentially fraudulent activity targeting investors excited about the prospects of financial windfall through the cryptocurrency market."
DORA claims that Bitcoin Investments Ltd (DB Capital) used celebrity endorsements, claims of over $700 million dollars in managed funds, and promises of "1 percent daily returns with additional returns on internal exchanges of 'DB Token,'" to lure investors.
Bitcoin Investments Ltd also claimed, "the average registered investment return over a two month period in 2017 was an amazing 95 percent," and allegedly copied the format and "exact images" used by the SEC in its investor education site, www.Howeycoins.com.
Prisma, a "sustainable lending + arbitraging hybrid" is requiring investors to purchase unregistered Prismacoin (PRIS) tokens to access, "a proposed lending and arbitraging investment platform."
The Prisma website, which, according to DORA, is, "accessible to Colorado residents," also displays a "lending model" Prisma says can lead to investor profits of up to 27 percent.
The Prisma system also promises to use an "arbitrage trading bot service which leads to additional steady profits for users while stabilizing the lending platform through usage fees."
DORA says Prisma claimed its "arbitrage bot" would passively produce returns of up to 1.5 percent daily,
Clear Shop Vision, "also accessible to Coloradans, has offered three ICOs since June of 2018," says DORA:
"The stated objective is to create a shopping ecosystem that saves time and money for users. The offered token, 'ORC Token' is…represented as having 'serious appreciation potential.'"
The company has also been pursuing a "bounty program" where it pays out ORC tokens to people promoting the ICO on social media and/or providing translation or referrals.
Also sanctioned is Pink Date, a purveyor of, "anonymously-operated, world-wide escorting service(s)."
The Pink Date website shows that the company is now preparing a second ICO fundraise, and DORA says the company has previously promised, "50 percent of Net Profits through dividends," paid out in Bitcoin, Ether, Monero, or Bitcoin Cash.
Neither the Pink Date site nor the white paper provides comprehensive information about Pink Date ownership or location, which the project says, "allow the core team to operate with anonymity."
This feature would also mean that unhappy investors could have trouble seeking recourse.
Though all four companies, "have been directed to immediately cease and desist all alleged violation of the Colorado Securities Act," by DORA, all but the Bitcoin Investments Ltd site could still be accessed at press time, meaning most of these products are still available for online purchase, and can be quasi-legally acquired by investors in other jurisdictions.