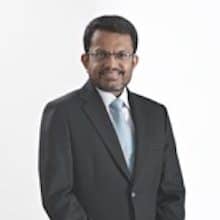 Ravi Menon, Managing Director of the Monetary Authority of Singapore (MAS) helped to kick off the annual Singapore Fintech Festival today with a wide-ranging speech on the benefits of financial innovation. Singapore has become a hub in southeast Asia for Fintech development. The Festival attracts thousands of participants from all over the world. This year's festival claims a whopping 40,000 participants from 100 different countries.
Menon noted that Singapore commenced their Fintech journey in 2015 when they launched their Smart Financial Centre.
"We said we want to increase efficiency, manage risks better, create new opportunities, and improve people's lives. We didn't know – we still don't know – how the future will look like … but we imagined what we want it to look like, and set about trying to create it."
According to Menon, their vision today looks like this:
A world where identity is human – no identity card, a face is your password
No more checkouts, no more cards, payments are invisible
Insurance is intuitive without the opaque process and payouts instantaneous
Financial advice is integrated
Everything is customized to the individual's needs
All of these expectations require standards and collaboration – including both public and private entities.
Menon said that everything they do in Fintech must have a larger purpose to "improve the lives of individuals, to build a more dynamic economy, to promote a more inclusive society."
"It is about innovation, inclusion, and inspiration."
Sponsored Links by DQ Promote