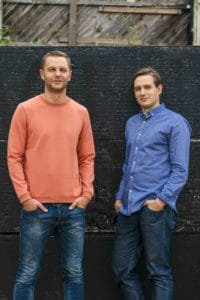 Mintos, an online marketplace for loans, has just announced a € 5 million Series A funding round. As part of the announcement, Latvia-based Mintos is entering the stealth bank realm by moving to provide their users with both IBAN accounts and personal debit cards. By providing these additional services, Mintos is driving value for its investors thus making the platform stickier.
The new funding is said to come from existing investors Grumpy Investments (previously, Skillion Ventures), a Riga based VC firm that is focused on investing in technology companies.
Mintos said it will be focusing on investor acquisition and expanding to additional global markets while doubling the size of its team.
Mintos described the move as "magnifying" its role in financial services. The IBAN accounts will give investors the ability to make and receive payments from around the world, including receiving a salary directly to their Mintos account. The Mintos debit card will allow investors to make transactions anywhere in the world.
Mintos has applied for a European e-money license to provide these services. As an Electronic Money Institution, Mintos will protect money held by investors under the European PSD2 legislation.
Martins Sulte, Mintos CEO and co-founder, called the move a major leap in services:
"Soon, everybody with their own IBAN accounts will be able to give the account details to their friends, companies or customers to get paid, to pay using a debit card, and to continue using Mintos for investing in loans around the globe and earning great returns. Our upcoming mobile app will make it even more convenient."
Traditional Banks Disintermediated…
Mintos claims a customer base of 87 000 investors from 71 different countries. The company says it will add more locations in the coming months. Management forecasts 100,000 registered investors by the end of 2018 with this number tripling to 300,000 by the end of next year.
Sulte added that Mintos has been profitable since January of 2017.
"… we see a huge opportunity to expand on a much larger scale and speed. Additional funding will help us to even faster execute on building great products and new services to our clients globally, invest in hiring the best team and expand geographically, to Latin America, Africa, and Southeast Asia."
Mintos has already facilitated more than € 1 billion in investments in loans through its marketplace. In aggregate, Mintos reports that investors have earned € 26.7 million in interest through loans to individuals and businesses and have received an average net return of nearly 12%.